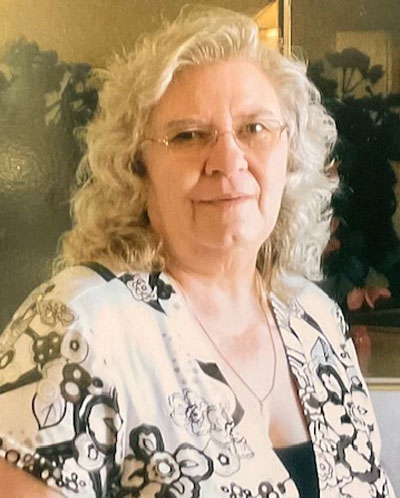 Buhler
Doris Doreen
December 29, 1945 - November 9, 2023
Doris passed away peacefully, with her children and some grandchildren by her side at the Calgary Foothills Hospital at the age of 77.
Doris was raised on the family farm near Carbon, Ab where she went to school, and later met her Husband, Elmer Buhler. They were married on August 1, 1964 and had 5 children. Doris was busy raising their 5 children along with doing chores on the farm even while Elmer was trucking. Somehow, Doris had made time to start a Ziegler family history book and in later years, her love for family history would come up again, which inspired her to start a Buhler history book.
In 1979, Elmer & Doris and their children, moved to an acreage in Peace River. A few years later, heartache struck the family with the death of their son, Clinton. Elmer
eventually started his own trucking company, Buhler Transport, while Doris dispatched for him. As the years went on, they travelled around Canada and the US in the truck and had many stories from their travels.
Doris loved to crochet and she even taught her grandchildren as they grew older. She has made many blankets for her children, grandchildren and great-granchildren. When her husband passed 22 years ago this month, her heart was broken. Doris poured her heart into writing and publishing 4 books (Pen name: Risel Buhler) and had a love for country style art that was seen around her home.
Doris is now at home with the Lord and beside Elmer once again rejoicing.
Doris is survived by her children: Vic (Nancy) Buhler, Carolyn (Richard) Terpstra, Darrick (Raelene) Buhler, Melanie Hewitt. Grandchildren: Kohl Lloyd, Jenna Armstrong, Alexandria (Zach) Armstrong, Chanell (Cassidy) Christoffersen, Kyle (Alexandra) Hewitt, Victor
(Carley) Buhler, Clinton Buhler, Ryan Hewitt, Jadon Hewitt, Casey Buhler, Sage Buhler. Great-Grandchildren: Ronan Hewitt, Mazie Armstrong-Wilkins, Emery & Elijah
Christoffersen, Kruz, Avery and Kase Lloyd.
Doris is predeceased by her husband: Elmer Buhler, Son: Clinton Buhler.
Funeral Service will be held on Friday, November 17 at 2 pm at the Zion Baptist Church near Drumheller, AB on Hwy 9. Kneehill Funeral Services Ltd in Three Hills, AB
entrusted with arrangements.
In Doris's honour, memorial tributes may be made to: Gideons International or Heart & Stroke Foundation of Canada in lieu of flowers.