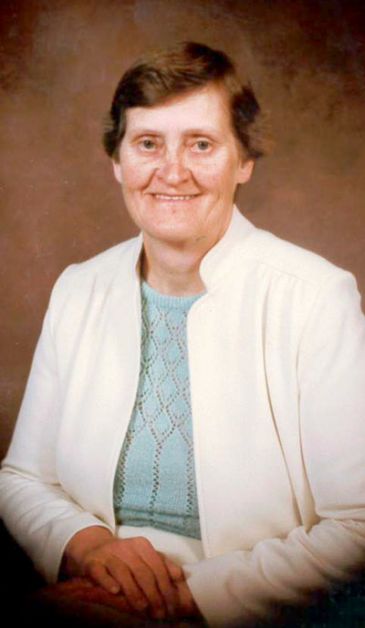 ROCK
Muriel I.
April 28, 1931 - August 11, 2018
Muriel I. Rock passed away August 11, 2018 at the age of 87 years. She is survived by her four children, Louise (Harold) Lynch of Drumheller, Alfred (Shirley) Rock of Drumheller, Andy Rock of Delia, and Phyllis Rock of Swift Current, SK., 5 grandchildren, Annalise (Mike), Clint
& girls Zayna and Jazzlyn, Tyrel (Jesse), Danny (Jaime) & girls Charlee and Lennox, Jonathon (Melissa). She was predeceased by her husband Stan, infant daughter Evelyn and grandson Andrew. Muriel was an avid gardener. She was especially proud of her tomato plants and flowers. In the last few years her health presented ongoing challenges. The family would like to thank all of those extraordinary people who did their very best on a daily basis to make her days special. A private family memorial will take place at a later date. Alternatives Funeral and Cremation Services were entrusted with her care.
May we all be among the blessed
In that sweet heavenly place of rest
Where peace and joy are to be found
And happiness doth there abound.
Rest in peace Mom
Donations in memory of Muriel would be greatly appreciated to: Continuing Care, Equipment Fund.
P: 403.820.7860 F: 403.823.5857 E: info@drumhellerhealthfoundation.com Drumheller Area Health Foundation, 351 9th Street NW, Drumheller, Alberta T0J 0Y1.