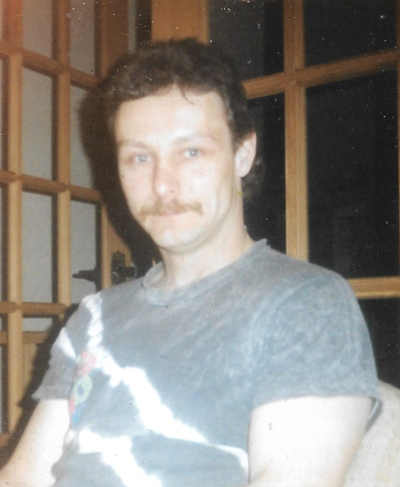 ARMSTRONG
Dale Alexander
March 8, 1963
- July 3, 2021
Dale Alexander Armstrong, 58, of Nacmine, passed away peacefully on Saturday, July 3, 2021, at Red Deer Regional Hospital surrounded by family and friends. Dale will be greatly missed by daughter Katherine Armstrong (Brad Burgess) and granddaughter Victoria, and daughter Cassandra Armstrong and grandson Levi. He was predeceased by life partner Bonnie Hallett also of Nacmine. He leaves behind his two furry friends Joey and Maggie, which he loved dearly. He was also predeceased by Mother Susan Lennstrom of Drumheller and Father Robert Armstrong also from Drumheller. Dale loved and was loved by many close friends in and around Drumheller and spoke of them often. He was an outgoing, fun-loving person, always up for a good time.
Dale spent most of his life living in Drumheller and resided in the town of Bentley for many years.
Dale had many passions and hobbies including hunting, classic cars and trucks, and wheeling and dealing, however, he was a mechanic through and through. He was constantly working on his trucks and cars and could not wait to fully complete his 1959 Chevy truck that he was so proud of. He was always there to help anyone that he could, if they needed anything, he was there. Dale gained a passion for travel, Costa Rica was his choice destination, and was looking forward to his next adventure there.
At his request, there will be no funeral service, however, a celebration of life will be held in his honour this summer, including immediate family and friends at his home.
Any donations can be made to the Humane Society or the Heart and Stroke Foundation.