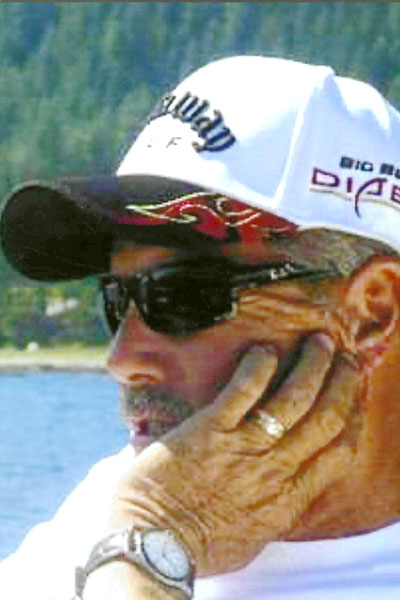 CULSHAW
Ronald Gordon
January 12, 1948 - September 15, 2023
Ron was born in Drumheller on January 12, 1948. He married his childhood sweetheart Linda in 1968 and they moved to Calgary in 1969 where they raised 3 children, John Culshaw, Kathy Culshaw and Rob Culshaw. Ron took his schooling in Drumheller and received a Masters in Sheet Metal from SAIT in 1970. While in Calgary Ron worked for several heating outfits as well as ATCO for a few years and spent his leisure time coaching hockey, baseball and a senior girl's softball team. Once their children were grown, Ron and Linda returned to Drumheller where Ron was employed with Hi-Lite Exteriors until he retired in 2017. Luckily Ron took up golfing in his later years and gladly spent as much time as he could on the local course as well as various courses around Alberta.
Ron is survived by his wife of 55 years, Linda, son John (Lorna), daughter Kathy (Ken) son Rob (Debbie), brother Keith (Joyce), 6 grandchildren, 6 great grandchildren, numerous nieces, nephews and cousins.
Ron was predeceased by his father, John Culshaw in 1959, his step-father Arthur Townsend in 1994, mother Doris Townsend in 2016, sister Doreen Nytchay in February 2023 as well as sisters-in-law Shirley Scott and Linda Scott, brothers-in-law Jim Scott and Donald Senior. He was also predeceased by his father and mother-in-law John and Anna Scott and nephew Kim Nytchay.
Ron's family would like to thank the prompt response of the local EMS, Drumheller Fire Department, RCMP and the ambulance team out of Three Hills. A special thank you to Auntie Pat for her assistance in our time of need.
A Celebration of Life will be held on Saturday, September 23, 2023 at 1:00 pm at the Midland Hall. If friends so desire, donations may be made in his honor to the Cancer Society of Alberta or the Heart and Stroke Foundation.
Courtney Winters are entrusted with arrangements and the family would like to thank them and especially Sean Grande for his kind care and assistance.