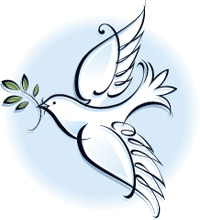 SMITH
George Gary
July 31, 1958 - May 8, 2023
George Gary Smith passed away May 8, 2023 in Lethbridge, Alberta. He was born to George and Vera Smith on July 31, 1958 in Creston, BC. They moved back to Drumheller when he was small.
Gary enjoyed helping people with their gardens, snow removal, helping with fencing, working on vehicles at the gravel pits, cutting grass, and spending time at the go-carts. He loved being able to help wherever he could.
Gary enjoyed just visiting with family and friends. He always wanted to know what was happening and his phone calls saying, 'just checking in to see what's new', will be remembered by everyone. He will be missed by all of his friends and family.
There will be a Celebration of Life for Gary at his favourite watering hole, the Waldorf Hotel, Saturday, May 27 from 1 p.m. to 3 p.m. Nothing big and fancy as that was not who he was. Just come for a visit and tell stories.
The family would like to thank Roy D., Linda, Gay & Larry, Gary M, Grant, and his many other friends. You were not just friends, you were family.
He is home.
Courtney-Winters Funeral Home in care of arrangements. 403-823-2666.