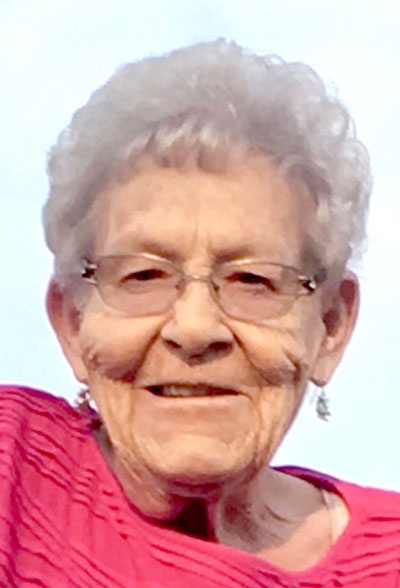 HAY
Edna Marilyn
(Gibson)
March 22, 1941 - March 19, 2023
It is with profound sadness and deep loss that we announce the passing of our mother, grandmother, great-grandmother, sister, aunt, cousin, and friend Marilyn Hay on March 19, 2023, just shy of her 82nd birthday.
Marilyn was born and raised in the district of Carbon, Alberta. She lived in Fort St. John for several years and later returned to Carbon to raise her family. While her greatest love and pride was her children, she also had a great respect for all living things and those around her. Marilyn will be remembered for her kind and giving nature, benevolence, honesty, and fairness. She always respected the opinions and views of those around her, was quick to help others, often putting herself second. She had a wonderful and down-to-earth sense of humour and was never afraid to laugh at herself first. Marilyn will also be remembered for her strong work ethic and her ability to face and overcome any adversity or challenge. In the later years, she stoically faced several health challenges, always moving forward as best she could and never complaining. Marilyn will be most remembered for her profound sense and love of her community and her great appreciation for her family and friends.
Marilyn is lovingly remembered by her children Laurie Tomalty (John), Darcy Lesperance (Maria), Beverly McKeage, Harold Hay (Toni), Roy Hay (Cora-Leah), Jody Folland (Randy) as well as fourteen grandchildren, three great grandchildren, sister Pat Stevenson (Tom), brothers Bill Gibson (Sheila) and Jim Gibson (Wendy), as well as numerous nieces, nephews, and friends. Marilyn was predeceased by her husband Roy, daughter Debbie, mother Edna, father Bill and brothers Larry and Allen.
Special thanks to the staff at the Three Hills Health Centre for their kindness and compassionate care of Marilyn in her last days. A Celebration of Life will be held at the Carbon Community Centre on March 31, 2023 at 1:00 pm. In lieu of flowers, donations to the Three Hills and District Palliative Care Society, P.O. Box 1595, Three Hills, Alberta T0M 2A0 are greatly appreciated.