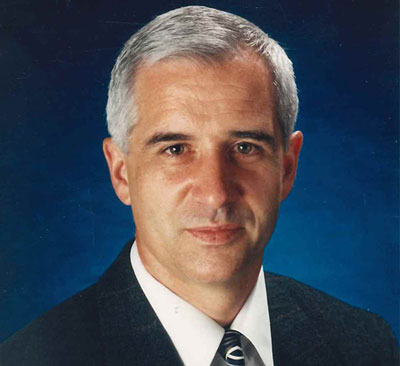 KAKUK
Danny Joseph
April 19, 1962 Drumheller, Alberta
January 30, 2023 Calgary, Alberta
Danny Joseph Kakuk, beloved husband of Diane Kakuk of Calgary, AB, passed away on Monday, January 30, 2023 at the age of 60 years.
Danny was the youngest child of Johnnie and Effie Kakuk, and was born in Drumheller, AB on April 19, 1962. He grew up in the village of Delia, AB and loved being a part of a tight-knit farming community. He met his wife Diane in Brooks and moved to Barrhead where they had their two children and he worked as a Manager at the Alberta Distance Learning Centre specializing in computer technology. After moving to Calgary in 2001, Danny re-educated in financial planning and accounting, obtaining his Certified General Accountant designation, and developed a successful career at the Canada Revenue Agency. As a member of St. Michael Catholic Community, he spent years volunteering, including serving homeless families at Inn from the Cold. He was a proud Hockey Dad and treasurer for the Mustangs Hockey Club. Danny enjoyed working around the yard, was an excellent card player, and enjoyed supporting his children in their many activities. Trips to the family farm in Delia for harvest was also a favourite activity. He will be greatly missed by his friends and family.
Danny is survived by his wife, Diane Kakuk of Calgary, AB; two children, Maggie Dalke (Eric) and Erik Kakuk of Calgary, AB; father, Johnnie Kakuk of Drumheller, AB; sister, Angie Moe (Don) of Delia, AB; and brother, Larry Kakuk of Drumheller, AB. Danny was predeceased by his mother, Effie Kakuk.
Funeral Mass will be celebrated at St. Michael Catholic Community (800 – 85th Street S.W.) on Thursday, February 9, 2023 at 11 a.m. Reception to follow at the church. Condolences, memories, and photos may be shared and viewed at www.MHFH.com.
In living memory of Danny Kakuk, a tree will be planted in the Ann & Sandy Cross Conservation Area by McInnis & Holloway Funeral Homes, Park Memorial, 5008 Elbow Drive SW, Calgary, AB T2S 2L5, Telephone: 403-243-8200.
You may wish to email your family and friends to let them know that the above obituary may be viewed online at: www.mcinnisandholloway.com