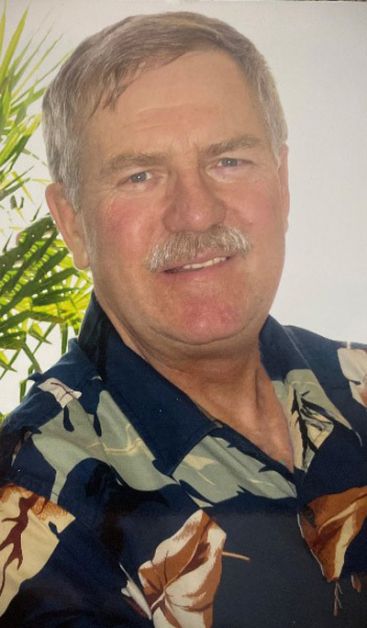 PETERSON
Lyle
Lyle was born September 7, 1952 at St. Mary's hospital in Trochu to Albert and Henrietta Peterson. Lyle was the eldest of his 11 siblings. He was raised on a farm west of Trochu and attended Pontmain and Trochu Valley schools. He was an exceptional student skipping grade 3 and graduating from high school when he was 16 in 1969. He attended University of Calgary at the same age for a short time in the faculty of engineering.
Lyle was employed with Christie Brothers Pork and Jim Christie for two years and then worked with his father at Peterson Auto Body on the farm starting in 1972. Lyle attended SAIT and attained his journeyman autobody technician certificate. He went into partnership with his dad in 1980 and they went on to build a new modern shop in Trochu in 1981. In 1987, Lyle's brother Brian became a partner in the business when they bought out the remaining shares from Albert. The business expanded to Drumheller and another shop there in 1992. Peterson Auto Body grew rapidly in 1998 and saw construction of a new facility in Drumheller.
Lyle married Wanda Nelson June 24, 1972 and this past year they celebrated their 50th wedding anniversary. They have resided in Trochu since their marriage. They have two children Stephen and Christine.
Lyle was a member of the Trochu Fire Department for 13 years, a Boy Scout leader and member of Trochu Town Council from 1986–1992.
Wanda and Lyle enjoyed spending many summers camping in the trailer at Pine Lake. Unfortunately the Pine Lake tornado of July 14, 2000 put an end to that when Green Acres campground was destroyed. Lyle was not on site at the time, but was just down the road and was the first on the scene of the devastation. He assisted some of the injured prior to help arriving.
He enjoyed hunting, gardening, pottery club, and was an avid reader and crossword "cruciverbalist". Lyle loved good food and prepared many "chef" dishes. He loved to travel and took numerous trips to Mexico, Penticton, and Jamaica to name a few. Lyle always very generously and anonymously donated to many organizations and causes.
Lyle lived a full life despite his early diagnosis of MS when he was 40 years old. He just recently retired from Peterson Auto Body in 2021.
Lyle is survived by his loving wife Wanda, their children Stephen (Diana) Peterson – grandchildren Brianna (great-grandchildren Arieanna and Leandra), Zach (Alana), Hayden and Regina. Christine (Clay) Colvin – grandchildren Grady and Freya. Siblings Mike (Pat) Peterson, Brian (Colleen) Peterson, Tim (Lara) Peterson, Donna (Lonnie) McCook, Bev (Brian) Meding, Rick (Tracy)Peterson, Joanne Peterson, Jim (Mel)Peterson.
In-laws Bob (Audrey) Nelson, Neil Sandberg, Jim (Judy) Nelson, Pat (Ken) Hatt and numerous nieces and nephews and a large extended family.
Lyle was predeceased by his parents Albert and Henrietta, brothers Bob and Donald, nephew Adam Peterson and great niece Kenzie Ouelette, father and mother-in-law Lowell and Lizzie Nelson, brother-in-law Ted Nelson, sister-in-law Lorna Sandberg.
We all live on borrowed time. People come and go unexpectedly, we sometimes forget that nothing
really lasts as long as we hoped they would. Lyle you were a husband, father, brother, friend and our patriarch.
You cared so deeply for your family and friends and you will be missed by all who knew you.
Special thank you to Trochu Fire and Rescue and Three Hills Health Centre physicians and staff for their wonderful care of Lyle.
Funeral services will be held at Trochu community Centre on Saturday, January 21, 2023 at 2 PM. In Lieu of flowers, donations to Trochu Fire and Rescue, Three Hills Health Centre Palliative Care, Trochu Food Bank or a charity of your choice are appreciated.
Sunset Funeral Service
Linden, AB 888-546-3903
Trochu, AB 403-442-2200