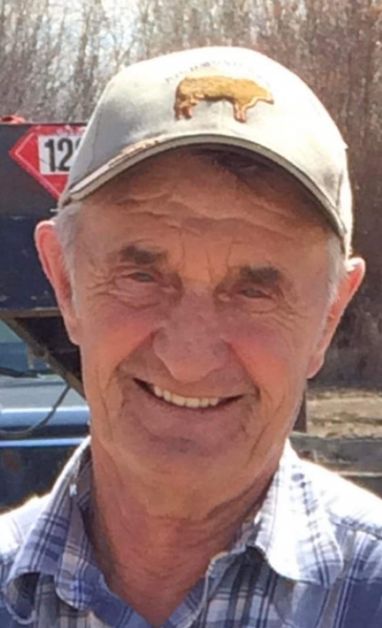 RAUGUST
Melvin Edward
August 26, 1940 - December 17, 2022
Melvin was born to Edward and Matilda Raugust on August 26, 1940, the third of six children. He was raised on the Raugust farm in the Hand Hills.
Melvin married Frieda Marie Hiebert on November 7, 1965. They took over the operation of the family farm where they raised their five children: Patricia, Pamela, Tracy, Dean and Bonnie.
Melvin was a jack of all trades. He could fix or build almost anything and could often be found working in his shop.
In his younger years, he was an avid curler and spent many winter weekends curling in bonspiels. He also enjoyed evenings playing cards and socializing with many friends and neighbours. After retirement, he moved to the Drumheller area where he purchased an acreage that kept him busy year-round with yard work and general upkeep. He continued to commute back and forth to work on the farm with his son Dean. If Dad wasn't busy, he wasn't happy!
Throughout the years, spending time with his grandchildren was the most important thing to him. They brought their Papa so much joy! His passing leaves a large void as his teasing and laughter rubbed off on each one of them.
Melvin was predeceased by his parents, Ed and Tillie Raugust; sister Gladys Kern; wife Frieda in 2008 and grandson James Broom in 2014.
Melvin is survived by: daughter Pat Broom: Jordyn and Jacob; daughter Pam Guilloux (Larry): Taelyr and Brock; daughter Tracy (Mike): Shianne, Cooper and Easton; son Dean (Lorri): Reo, Sierra, Jory and Jade; and daughter Bonnie Farwell (Lance): Shaylen and Quinn; as well as four great-grandchildren.
Funeral Services will be held Tuesday, January 3, 2023 at 1:00 P.M. at the Handhills Lake Club.
Courtney-Winters Funeral Home in care of arrangements.