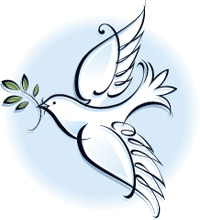 GIBSON
Elizabeth Lorraine
It is with deep sorrow and much love that our family mourns the passing of Elizabeth Lorraine Gibson (Tillotson). Our mother passed away peacefully on October 9, 2022, in Calgary, Alberta at the age of 94.
Betty was predeceased by; her husband Peter Almond of 19 years and father of their two children, Bob Gibson married for 23 years, and 4 siblings Bill, Shirley, Jerry, and Von.
She will be lovingly remembered by her sons, Victor; children Brent and Shan (Shane) and David (Karen); children Cameron (Sarah), Bryce (Tanis), and Kimberly, 7 great-grandchildren and 3 great-great-grandchildren, as well as nieces, nephews. She will also be remembered by many friends and extended family from her home town of Delia, Alberta.
Betty was born in Delia and lived most of her life there. She moved to Red Deer with Bob Gibson and she resides in Calgary until her passing. Betty worked at the CIBC bank as a teller and manager in Delia for many years,
she had large gardens and loved the art of canning fruits and vegetables. She loved to dance and was an active participant in many square dancing events, making many of the dancing outfits.
She enjoyed petit point stitching, loved playing cards and other games with family and friends and enjoyed working on her puzzles in her final days. A Celebration of Life will be held with close family in the summer of 2023.