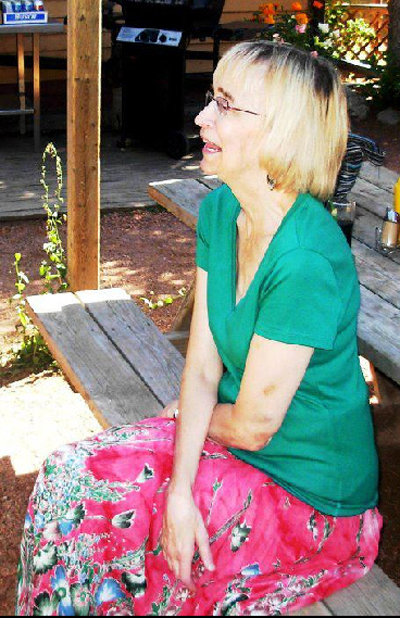 BAYLEY
Mary Elizabeth
(Beth) Perry
October 1949 - September 27, 2022
Mary Elizabeth (Beth) Perry Bayley died on Tuesday, September 27, 2022. She will be dearly missed. She was born in Calgary in October 1949. Throughout her childhood, she lived in many cities and towns across Canada from St. John, NB to Medicine Hat, as her family followed her father's career across the country. She received her diploma as a Registered Nurse from St. Jean's College/Edmonton General Hospital. As an adult, she settled in Drumheller, Alberta.
Beth was fiercely independent, adventurous, and opinionated. She was a prolific communicator and would often pen lengthy letters to family and friends. She was a good sailor on any vessel. She loved to dance. Beth adored all animals and could not be content without a dog or two and a cat to care for. She was a voracious reader, and an avid crafter, even selling some of her crewel work. She could solve the Rubik's cube in short order.
Beth celebrated her 38th year sober a few weeks before her passing. She was deeply appreciative of her sponsors.
Beth is survived by her husband Grant Bayley of Drumheller, her sister Sheelagh Perry, her brother Ian Perry (Patricia), and her nieces Meagan (Emily), Skye, and Caitlin Perry.
In lieu of flowers, donations can be made in Beth's name to the SPCA.