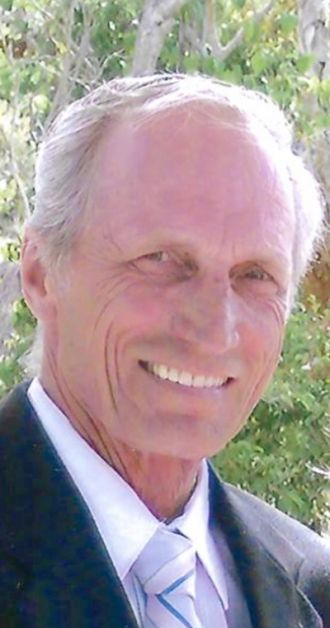 Richardson
Brian George
October 22, 1947 - September 2, 2022
It is with great sadness that we announce the passing of Brian George Richardson.
Brian passed away peacefully in Hanna surrounded by his family. He is survived by his daughter Heather Bisschop (Ben Brodeur) and his granddaughter Danica of Airdrie.
Brian was born in Eckville, AB on October 22, 1947, the fourth oldest of twelve children. He attended school in Delia, and left home at the age of 16 to pursue his adventures. Throughout his life, he tried his hand at several careers. Brian was a butcher at Central Meat Market in Hanna, spent three years in the Canadian Armed Forces, worked oil rigs on the prairies, was a maintenance foreman at the Calgary Zoo, a crane operator in the Arctic, and worked on offshore drilling rigs for his brother Nigel. He finally settled in Drumheller driving truck for Cliff's Oilfield and then Dan's Oilfield where he worked until he suffered a stroke in 2008.
Brian always worked hard and played hard. His one of a kind sense of humour always guaranteed that he would be surrounded by friends.
Brian spent the last several years in the Sunshine Lodge in Drumheller and was moved to the Hanna Nursing Home in June 2022.
Brian leaves to mourn his passing his ten brothers and sisters: Ann Millar, Karen Snodgrass, Rosalyn Richardson, Linda (Van) Reed, Harley (Vicki) Richardson, all of High River, Marie Kelm of Leduc, Wendy (Dale) Smigelski of Stony Plain, Wade (Bonnie) Richardson and Bradley (Karen) Richardson of Hanna, Valerie James of Drumheller, sister-in-law Nancy Liu Li of High River as well as numerous nieces, nephews and a very special niece, Kirsten Richardson of Hanna.
Brian was predeceased by his parents George and Doreen Richardson and his brother Nigel.
A private family memorial service will be held for Brian.
To send condolences please visit www.lylereeves.com Caring for the family is Lyle Reeves Funerals of High River (Craig Snodgrass) 403.652.4242.