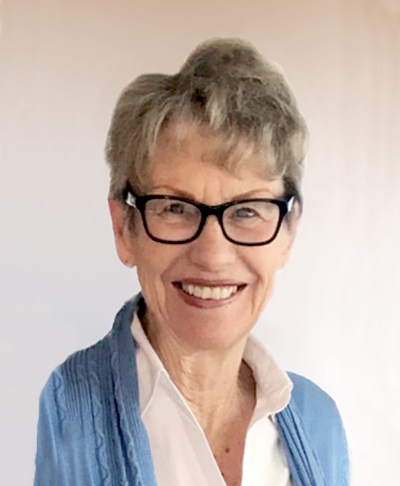 STEVENSON
Patricia Anne
January 8, 1945 - September 3, 2022
On a sunny Saturday afternoon, at the Brentwood Care Centre, while holding Brian's hand, Patricia found eternal peace following a long struggle with complications from dementia. She was a kind and loving wife, mother, grandmother, great-grandmother and friend to everyone she met locally and around the globe.
Patricia was born in Drumheller, Alberta on January 8, 1945, to Howard and Alberta Schorn. In 1966 she married the late Judge Gordon Clozza, and they had three daughters - Tina Tchir (Cory), Kim Clozza (Derek Dekeyser) and Brandi Carlson (Chris). Her second marriage to Judge Brian Stevenson added stepdaughter Melanie Stevenson Reef (Trevor).
While living in Drumheller and raising her daughters, Patricia managed a jewelry store. After moving to Calgary, she found employment as a receptionist at an up-scale furniture store, and then embarked on a very successful career as a personnel recruiter and consultant.
Patricia was predeceased by her parents, brother Everett (in WWII), brother Al, sister Donna (Coulter), and her former husband Gordon.
She is survived by her three daughters and one stepdaughter, and 24 grandchildren and great-grandchildren.
In Drumheller Patricia first became involved in service to the community as a member of the Drumheller Kinette Club, and her commitment to service on a global scale continued as a member of the Calgary Northeast Eyeopener Lions Club. Serving with Brian, Patricia was keenly aware of the needs of people in underserved communities and nations and was the proud "parent" of numerous children in Africa through her sponsorship with World Vision.
Her suffering is over, but her love for others - particularly for those who are less fortunate, continues through her family members, all of whom are doing their part to strengthen the social contract that we have with each other around the world.
Her family wishes to thank the wonderful caregivers at the Brentwood Care Centre, Dr. Smith, and Marlena, Frida and Dora (her private angels), who made Patricia's final days as pleasant as possible.
Private services will be held on September 21, 2022.
Patricia loved animals, so memorial donations to the Lions Foundation of Canada,152 Wilson Street, Oakville, Ontario L6K 0G6 for its Dog Guides program would be most welcome.
Messages of condolence may be left online at: www.edenbrookcemetery.ca or sent to: Judge Brian Stevenson, P.O Box 2368, Station M, Calgary, Alberta T2P 2M6
Arrangements entrusted to Eden Brook Funeral Home. Ph: 403-240-4032.