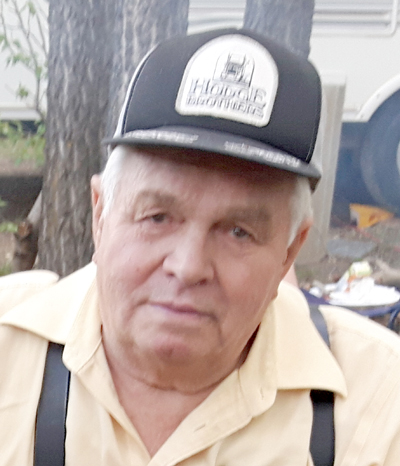 GERDUNG
Hugo Albert
May 16, 1938 - June 6, 2022
It is with deep sadness that we announce the passing of Hugo Albert Gerdung at the age of 84, at the Drumheller Hospital on Monday, June 6th, 2022. Hugo is survived by his loving wife of 54 years Sharon Gerdung of Rumsey, AB; two sons Albert (Karen Morrison) Gerdung of Brooks, AB; Karl (Sandra) Gerdung of Caroline, AB; and daughter Ruth (Calvin) Wandler of Red Deer; and five grandchildren – Bryanne, Kayla, Levi, Kallie, and Luke; his brother Alfred Gerdung of Rumsey, AB and sister Alice (Ozzie) Sonnenberg of Edmonton, AB; as well as his nieces and a nephew, other relatives and a host of wonderful friends.
Hugo was born in Drumheller, Alberta on May 16th, 1938 and the first son to Anna and Albert (Sr.) Gerdung. He was raised in the farming community of Rumsey, AB and attended grade school at Two Valley View School not far from the family farm, and from there moved to boarding school in Drumheller for his Grade 10 year.
After attending a year of school in Drumheller, Hugo was determined that he would return to the family homestead to farm, rather than continue his schooling.
Hugo met Sharon Elsie Dufloth through a friendship with Albert and Loretta Albright and they married on June 22, 1968. They raised their 3 children on the family farm, where they continued to live until Hugo's passing. Farm life was full of hard work, raising livestock and working the land. However, it was also where he enjoyed many family gatherings with grandchildren, family and friends and where he was most content to be.
Hugo's past times were reading the paper, watching the news, perusing travel books, and taking summer vacations to BC. As the kids moved away from the farm, Hugo and Sharon's trips took them a little further from home and they were able to venture to Hawaii, take an Alaskan cruise and a trip to the East Coast. Hugo and Sharon also took up a new hobby of dancing as the kids moved away, and they joined the dancing community where they met many new wonderful friends. He loved a good polka and loved the sound of the accordion. Hugo taught himself to play the accordion at a young age and secretly played at home. It was a talent he didn't share with many and often too shy to play for others.
Hugo was also very social and enjoyed visiting with neighbours, family and friends. He loved company and loved it when people would stop by and pass the time with a visit. Hugo was also known to stop and visit with a complete stranger and intrigued to learn about others. Conversation was always welcome. Please take this time to celebrate your memory of Hugo over good conversation with family and friends and play a polka or two, or an old time waltz in his memory. His love of music will be cherished for all that remember him. Hugo will be forever missed and remain in our hearts.
Services were held for Hugo at Grace Lutheran Church, Drumheller, AB on Monday, June 13th at 1:00 P.M. A private interment for family and close friends followed the service at the Rumsey Cemetery with a lunch at the Rumsey Community Hall after the interment.
If anyone wishes to do so as an expression of sympathy, memorial contributions may be made to the Drumheller Area Health Foundation (Community Cancer Clinic) who provided continued long term care and support to Hugo and family, or to the STARS Foundation which Hugo continually supported.
Courtney-Winters Funeral Chapel were in care of the arrangements. 403-823-2666.