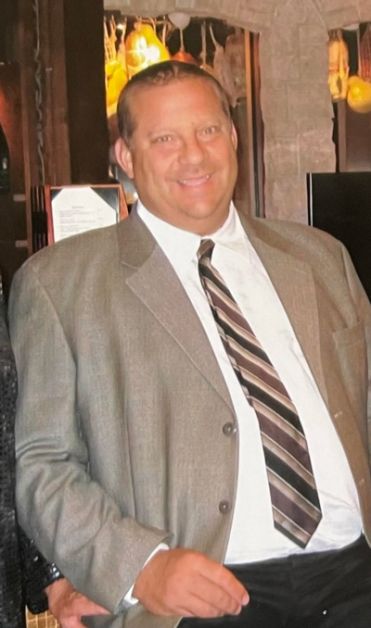 FANDRY
Craig Curtis
August 1, 1960 - July 2, 2021
Craig Curtis Fandry, son of Darlene Fandry and late Leroy Fandry, was born on August 1, 1960 in Calgary, Alberta and raised in Hussar, Alberta. Craig was immediately adored at his arrival in this world, by both sets of grandparents, as he was their first grandson. Craig's lighthearted and fun nature shone through, as he cared for and mentored his younger cousins and siblings. Craig was the oldest of five children, followed by Steven (Janice), Shane (Carla), Russell (Kristin), and Monica (Scott); along with 10 subsequent nieces and nephews, of which he adored.
Craig attended Hussar School from grades one to twelve and was active in the community, participating as a member of the Lions Club, enjoying sporting events,
other functions, and playing on local sports teams. Being naturally athletic, and a hard-working farmer, gave Craig an advantage at volleyball, baseball, and of course, hockey. Craig built many friendships through his years in Hussar and was always well-liked. He was also known for his compassion for children, with lots of stories shared of how he engaged playfully and with animation. He was always pushing someone on a swing, playing Cinderella, carrying kids on his shoulders, and teaching them how to fix up old vehicles, to name a few highlights. He was truly a giant teddy bear.
After he graduated high school, he attended SAIT and in 1981 achieved his Welding Engineering Technology Diploma. He enjoyed welding and became skilled at it, working on the pipelines with Rick Shannon's crew and at Barber Industries.
In 1984, he married his high school sweetheart and the two of them started a home and farm near Hussar. In 1986, Erin was born, his only child. Erin is married to Garry, and together they raise Craig's grandchildren, Spencer, Olivia, and Maddison.
Unfortunately, it was in the next few years, that Craig was diagnosed with Schizophrenia and the pervasive toll of this disease and subsequent physical deterioration changed his life path, until his passing at the young age of 60.
It was in 1992 that he moved to Claresholm and lived independently. He received the care and support from the Care Center and their staff, that helped him navigate his next 30 years. It was here, where we all learned his true personality and intense strength of character; qualities we could all learn from. He tried desperately to work as much as his health would allow, making cabinets in Nanton, then at Landmark Feed Mill and finally, at the Agriplex.
During his 30 years in Claresholm he became a Jehovah's Witness and was unwaveringly committed to his Faith. This community cared for and circled him when he was feeling low and lonely. They taught Craig about Jehovah, and this became his life's work. Craig believed and loved Jehovah; he was not afraid to die and be freed from the confines of a disease and body that did not allow his true personality to show itself any further. As his friend Paul said, Craig loved Jehovah with all his heart and Jehovah will take care of him.
In lieu of flowers, donations can be made to the Kingdom Hall in Claresholm, through JW.org; or mailed to 4807 2a St. E., Claresholm, Ab, T0L 0T0 or to the Claresholm Centre to Mental Health: mailed to 139 43rd Ave, Claresholm, Alberta, T0L 0T0.