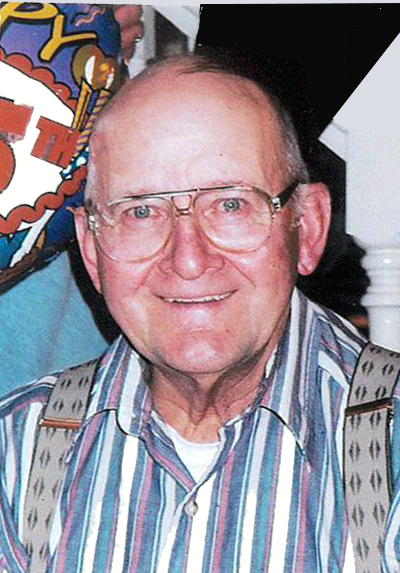 ANDERSEN
Martin Paul
"Mike"
October 15, 1927 - Wayne, Alberta
October 16, 2020 - Victoria, B.C.
Mike passed away gently the morning after his 93 birthday, with his cherished wife of 72 years, Frances, by his side in their home. Mike was born at Wayne, Alberta to Martin Peter and Lena Vivian Andersen of Dalum area. Mike is survived by his wife Frances, his son Jim and daughter-in-law Pat (Delia), his daughter Norah Trace (Victoria); three grandsons Jeffrey Andersen (spouse Carla) of Delia, Colin Andersen (spouse Heidi) of Castor, Rayner Andersen (spouse Meylin) of Victoria; six great-grandchildren Taylor, Tyler, Shallyn, Justin, Eric, and Rheese. Mike was predeceased by all seven siblings. He maintained close relationships with his nephews of the Potter clan and their families.
Mike went to school in Dalum, and later to high school in Drumheller where he stayed at the dorm. Mike kept many lifetime friends from these school days. He loved to play baseball, hockey and to curl. He was an avid outdoors man and enjoyed fishing and hunting. He really loved to dance. Mike farmed near Delia for many years and later trucked in the oil patch of central Alberta. For decades he built, placed and maintained Rocky Mountain Bluebird nesting boxes all over the Handhills. He was a committed member of the Masonic Lodge for many decades, and played his role with the Order of the Eastern Star with care. After they retired, Mike and Frances spent 25 years first as snowbirds then living full time in Victoria where they made many more friends and enjoyed the outdoors.
Mike was a devoted and loving family man who was generous and helpful to his many friends. Mike lived a full life and loved well. He was much loved and will be greatly missed.