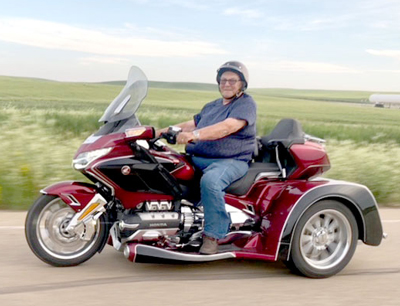 KOHUT
John Harry
August 27, 1939 - November 15, 2020
Beloved Husband, Father, Grandfather, Great Grandfather, Brother, Uncle, Brother- in- law and Friend.
Departed this world on November 15, 2020 at the age of 81 years old. John was predeceased by his wife Irene, his son John Jr., his parents and 3 brothers.
John will be missed by so many. He loved being involved in the Rotary Club and the many initiatives they have undertaken over the 45 years he was a member. He was very involved in helping get the waterslide added to our pool. In fact, there were buttons calling it "Kohut's Slide."
John and Irene started Hi-way 9 Express in 1969. John was extremely proud of the company and his family. He was thrilled every time he saw one of the trucks and trailers even up to his final days. His heart and soul were in the company. He touched and influenced many lives while providing opportunities for those around him to have successful lives of their own.
John was known as the "Bear" for many reasons. He was a large man in stature, with a big giving heart to match. His strong vocal chords always let you know when he was around, and whispering was not in his vocabulary.
The Bear was a bigger than life Drumheller character whose story of success was epitomized by humble beginnings and a lot of hard work. His unwavering and selfless support to the community will be sorely missed.
John had 4 children, 12 grandchildren, and 8 great grandchildren.
John and Irene were married for 60 years until Irene's passing last year.
John leaves to mourn his daughter Heather (Kelly) Colberg, son Darrell (Kathy), son Dean (Katherine).
His grandchildren Trent, Taylor & Madison Colberg, Christopher Kohut, Karly Bensmiller, Kyle Kohut, Scott Kohut, Kristine Gillion, Jeffrey, Tyler & Mackenzie Kohut, Paige Roberge, and his 8 beautiful great grandchildren. He is going to be missed so much!
John was like an ever-ready battery. With too many health issues to count; we always thought he should become a medical project because he would beat one health issue, only to have to deal with another. John's famous words were, "If I knew I was going to live this long, I would have taken better care of myself."
John spent many hours on his Goldwing Trike this past summer; it was his pride and joy. People would say, "Wow 81 years old and still riding".
John finally lost his battle with heart and lung disease on November 15. He now rests in peace and is once again reunited with his wife Irene and son John Jr.
A celebration of life will take place at a future date.
Donations can be made to: Heart to Heart Society, Box 162, Drumheller, Alberta T0J 0Y0
Courtney-Winters Funeral Home in care of arrangements.