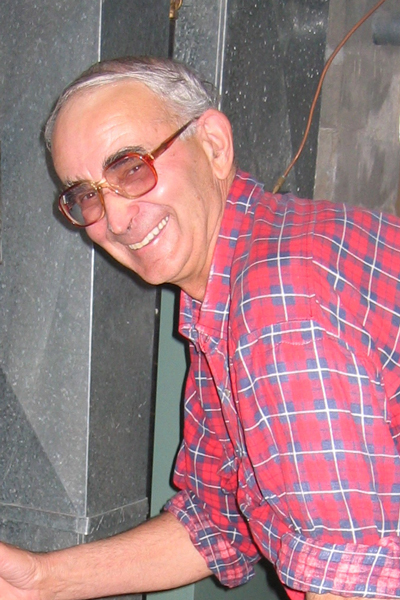 RANOSTAY
Joseph "Joe" Frank
September 2, 1938 - September 1, 2020
Uncle, cousin and friend, Joe passed away peacefully in Three Hills on the evening of September 1, 2020, one day shy of his 82nd birthday. His final days were filled with family who were able to share laughs and their love.
Joe was the youngest of a blended family of six, born to Joseph and Theresa Ranostay on the family farm in the Ghost Pine region of central Alberta on September 2, 1938. He grew up spending time with numerous cousins that were like siblings and was as much of a brother figure, as an uncle, to his older nieces and nephews.
He attended school at Sarcee Butte and Drumheller before returning to the mixed farming operation and to take care of Grandma and Granddad. In his youth he played fastball and slow pitch and throughout his life he enjoyed fishing in winter and summer, often spending time by the river with family. Joe always took the time to involve his nieces and nephews in the farm whenever they came to visit. Whether he was hanging a swing on a tree in the front yard, showing the spring calves and baby chicks, going for rides in the old farm truck to tour the fields or hiking in the coulees and by the creek, he always had time for family. In 2006 Joe moved off the farm into Three Hills where he enjoyed golfing, curling and bowling. Throughout the years he enjoyed gathering around the TV with family and friends to watch Bonanza, Ed Sullivan, Walt Disney, CFL football games and his Calgary Flames. His interest in farming never waned and he always asked about spring seeding, growing conditions, prices and harvest.
Joe will be remembered for his sense of humor, canned saskatoons and homemade sausages, card playing, his many dogs named Trixie and being the "chocolate Uncle" to his great nieces and nephews. A quiet, steady presence in our large Slavic family, he will be missed by us all. Joe was one of the good guys.
Joe is survived by his sister-in-law, Anne Labdik and brother-in-law Gerald Wobick, as well as his nieces and nephews and their families: Paul Labdik, John (Heather) Labdik, Anne (Al) Brunet, Mike Malaka, Cindy Malaka, Christine Malaka, Barb Ranostay, Steve Ranostay, Vicky (Brian) Brown, Barb (Terry) Belisle, Lorraine (Peter) Steenbergen and Mark (Sue) Wobick. He is also survived by many cousins and their families.
Besides his parents, Joe was predeceased by his siblings Steve Labdik, Josephine (Norm) Strong, Ludmila (Lewis) Malaka, Carl (Pat) Ranostay and Mary Wobick and a nephew, Daniel Ranostay.
In keeping with Joe's wishes, there will be no funeral service. No flowers by request. If you wish to honour the memory of Joe, please make a donation in his name to a charity of your choice.
Kneehill Funeral Services, Three Hills entrusted with arrangements. 403-443-5111.