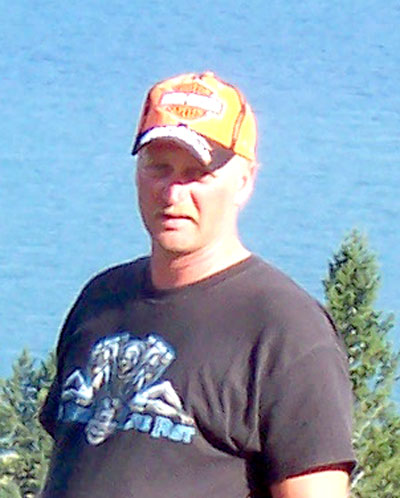 BLACKMAN
Thomas
May 21, 2020
Thomas Blackman passed away peacefully at Drumheller Health Centre on Thursday, May 21, 2020 after a short yet courageous
battle against cancer. Tom will be cherished in memory by his daughters Janine Turgeon of Penticton, BC, Amber (Owen) Gibbons of Owen Sound, ON and Chelsey Blackman of Flaxcombe, SK. He was loved by his 6 beautiful grandkids Carmyn, Alice, Danika, Lincoln, Odin and Hudson. Tom is survived by his parents Steve (Sandy) Blackman of St. Thomas, ON and Marlene (Dave) Carroll of Shedden, ON as well as sister Cheryl (Brad) and brothers Robert (Rhonda) and Terry (Sherry). He will be dearly missed by all his family and friends. Tom always had a way of drawing people in and forming lasting friendships and memories. He had many passions in his 53 years but the last few years were spent riding his Harley, fishing at the lake and his biggest accomplishment was being a part of United We Roll for Canada in which he formed many long lasting relationships. His story will not end here, as his memory will continue to inspire those he touched in life and will be carried on through them.
Due to the Covid-19 pandemic, family will be holding a celebration of life at a later date when it is safe for gatherings.
Many thanks go to all of the nurses and doctors at the Tom Baker Cancer Center and Drumheller Regional Hospital, to Gord and Sharmon Hutton as well as all his friends and family for continued support during a trying time.
Courtney-Winter's Funeral Chapel are in care of the funeral arrangements. 403-823-2666.