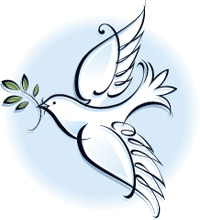 VanderZaan
Teunja (Tonie)
April 6, 1947 - December 24, 2019
Teunja (Tonie) VanderZaan died December 24, 2019 at the age of 72 years in Fort Saskatchewan, Alberta. She was born in the Netherlands on April 6, 1947 and immigrated to Canada with her family in July of 1952.
Tonie completed her elementary and secondary education in Eastend, Saskatchewan, followed by Business School in Regina. She worked for the Town of Eastend before moving on and working for the RCMP detachments in Drumheller, Alberta, and Redwater, Alberta, for 38 years until her retirement in 2015. Tonie made many friends during her employment with the RCMP, and was a valued member of the detachments.
Tonie is survived by her husband, Ron Hargreaves of Fort Saskatchewan, Alberta; daughter Tanya Heyden-Kaye (Jeff) of Ponoka, Alberta; son Michael VanderHeyden (Carly) of Harrison Springs, British Columbia; granddaughters Carmel and Mieko Heyden-Kaye of Ponoka, Alberta; sisters Lineke Breen of Eastend, Saskatchewan; Johanna Anderson of Lethbridge, Alberta; Ina Wig (Daryl) of Blairmore, Alberta, as well as numerous nieces and nephews.
She was predeceased by sister Josina in 1953, father Jan VanderZaan in 1999, her first husband Peter VanderHeyden in 2009, and mother, Klaasje VanderZaan in 2013.
A private family service and internment will be held at a later date.