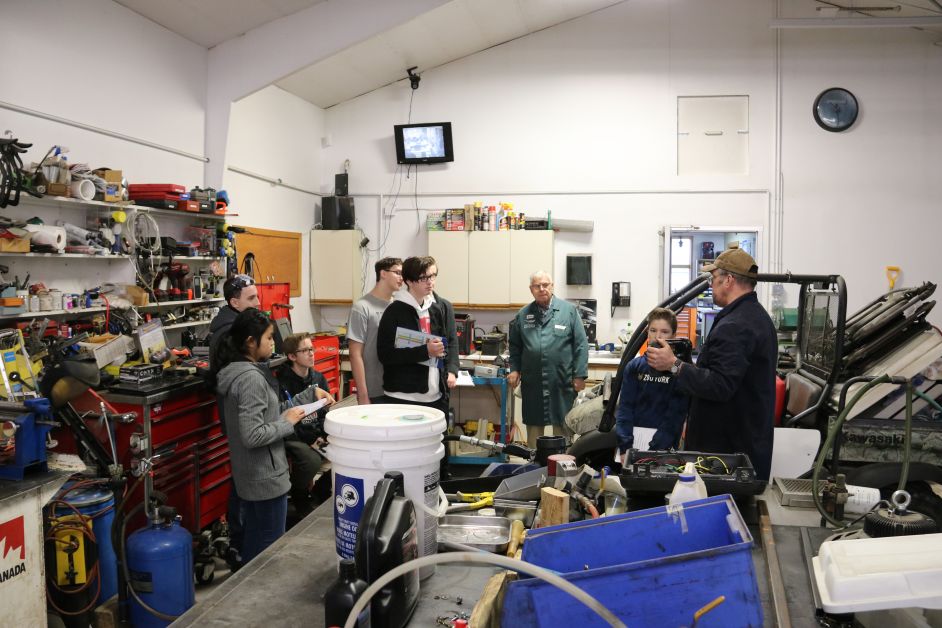 High School students from St. Anthony's had a hands-on experience learning about automotive maintenance.
This semester, seven students, rather than heading to class in the morning were at Honest Engine/Napa Autopro to learn about how to maintain a car and the inner workings of an automotive shop.
Honest Engine owner Scott Manning was joined by Fred Orosz and they took the time to walk the students through the importance of various aspects of auto maintenance as well as a primer on all of the technology involved in diagnosing and repairing vehicles, with a heavy emphasis on safety.
This was part of St. Anthony's Module Week where students have a hand in directing their learning, suggesting areas where they have interests they would like to further develop.