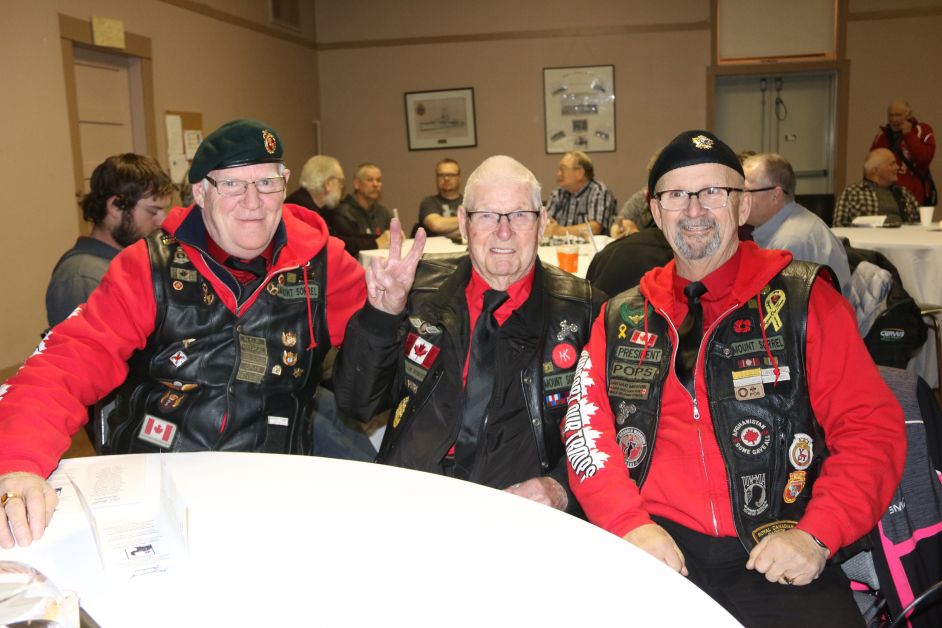 The Drumheller Sea Cadets met at the Navy League building to celebrate its D-Day remembrance event.
Last spring a contingent of 17 cadets travelled to the 75th anniversary of the D-Day. On Thursday, December 12 the cadets gathered to celebrate their journey with some special guests.
As part of the excursion, the cadets researched a veteran who landed on D-Day. This was an emotional experience for not only the cadets but the families of the soldiers that lost their lives in France. Many family members from across Alberta and even B.C came out.
"The kids reached out to families… and one family was so touched that a nephew flew in to meet one of the cadets," said Diana Hanik.
"We just wanted to say thank you to everyone that got behind us and supported us and made this trip so wonderful."
Another special guest that came to the events was Frank Krepps, who insisted on being introduced as "Hell on Wheels."
"He was with us over in Normandy, and he is amazing."
Krepps is 96 years old and is the last living dispatch motorcyclists in Canada that served in World War II. On D-Day, his first responsibility was to disembark and bring his motorcycle to shore. During wartime, he was entrusted to carry sensitive material by motorcycle, often at night in treacherous conditions, as well as act as an escort. Now in Red Deer, he met the Cadets at the D-Day ceremonies in France and made a connection.
He was accompanied by the Canadians Army Veterans Motorcycle Unit. They are a riding club of retired veterans and they have made Kreps an honourary member.