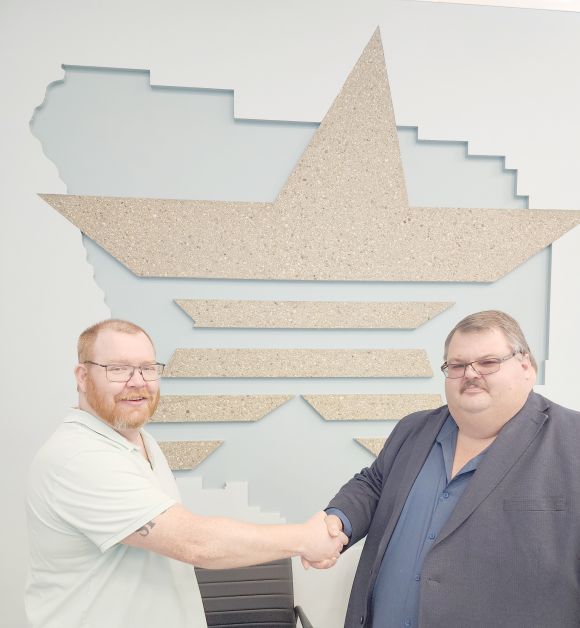 There is new leadership at the helm of Starland County, as its council appointed Christopher Roblee.
Roblee started at Starland County last week following CAO Shirley Bremer's retirement after more than three decades with Starland County, and serving the last five as CAO.
"I met with the council on Wednesday and I think they are a great group of people, and I met with all of the staff today and they seem like they are motivated to do what's best for the community," said Roblee.
Prior to coming to Starland, he served four years as CAO of Castor. He also has experience in Economic Development serving as the Economic Development Officer for the Town of Vegreville and general manager of Community Futures in Lesser Slave Lake.
"I have been CAO three times before. I was in Castor, but I also interimed as CAO for Metis and First Nation settlements some years ago," said Roblee.
"I like being CAO because I went to the Royal Military College of Canada (RMC) (public administration), and I am really big on leadership. One of the things Rural Alberta sometimes can't find is well-educated, motivated individuals," he said. "I like rural Alberta, I grew up on a farm. My wife's from a farm. We grew up in rural Alberta. This is our way to raise our kids in that environment and be part of some change."
Starland County is a vibrant community that works on moving with the times and facing challenges.
"Challenge wise, I think one of the reasons council hired me was to try to address some of the challenges we have like housing, economic development and attracting industry, all the big things," he said, adding there are different dynamics in rural districts as opposed to an urban area.
"In the cities and in the towns you have all the infrastructure tightly packed. In the county it is all stretched out and it costs a lot more to accomplish the same things than it does in an urban community," he said. "I have worked with a lot of different councils and one of the things about this council is they really want to see things get done. They want to see some good outcomes. People are paying taxes, they want to see some outcomes."
Starland County Reeve Steve Wannstrom says Roblee brings a strong skill set that will benefit the community.
"I think we have a good fit," said Wannstrom. "He has a good skill set and he's eager, we're looking forward to moving ahead."
He adds he is grateful for the service Bremer provided for the County for three decades.