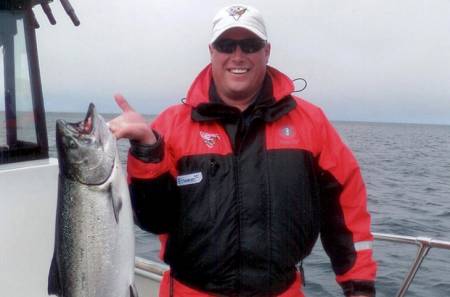 Residents of the Village of Hussar are coming to grips with the loss of a member of their community.
    The Mail has learned that Ed Sage, 42 of Hussar, husband and father of three daughters, died Sunday in an avalanche in B.C. while snowmobiling.
    Mr. Sage was on a trip with friends and his two eldest daughters when the avalanche hit.
    According to a Revelstoke RCMP release, a party of eight were sledding in the Eagle Pass area when the snow let go, burying Sage.
    For people who knew Sage, the loss hits home.
    "We're managing," says neighbour Glenn Muller, who has known Sage all his life. "He sure helped out his neighbours. He would give you the shirt off his back to give you a hand."
    The families are close, and have been supporting each other through this tragedy.
Leanne Muller says Sage will be greatly missed. He was married for more than 20 years and has raised three daughters, ages 12, 15, and 18. He is a third generation farmer in the area.
    "He was such a family man, he loved his daughters and his wife," said Leanne.
 The avalanche happened around 4 p.m., conditions were listed as considerable, meaning natural avalanches are possible, and human triggered avalanches are probable. The slide was a Category 2, on a scale of five, with a Category 5 being the worst. Glenn said Sage and those on the trip were experienced snowmobilers, and Sage had the proper safety equipment onboard.