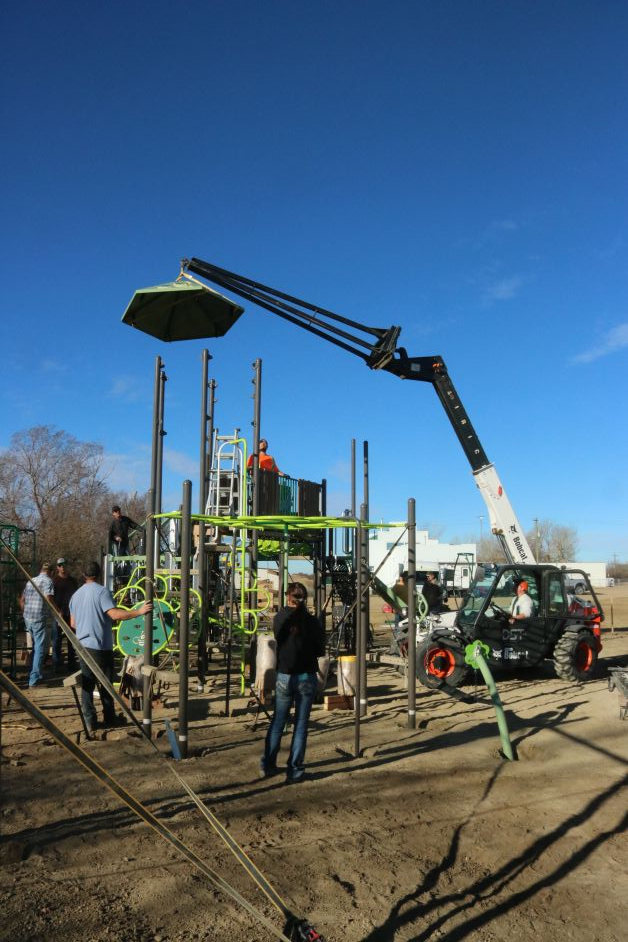 The community of Dalum now has a new amenity for the community and users of the hall to enjoy.
Last week, a volunteer work bee constructed a new playground adjacent to the Community Hall.
Over 40 volunteers from the community took time out of their week and worked on building the playset with guidance from BDI Play Designs.
Dalum Community Association president Jim Eskeland tells the Mail, there are more young families in the community, and the playground will serve them well.
"The next generation is coming back to the farm, and it is creating energy in the community," he said.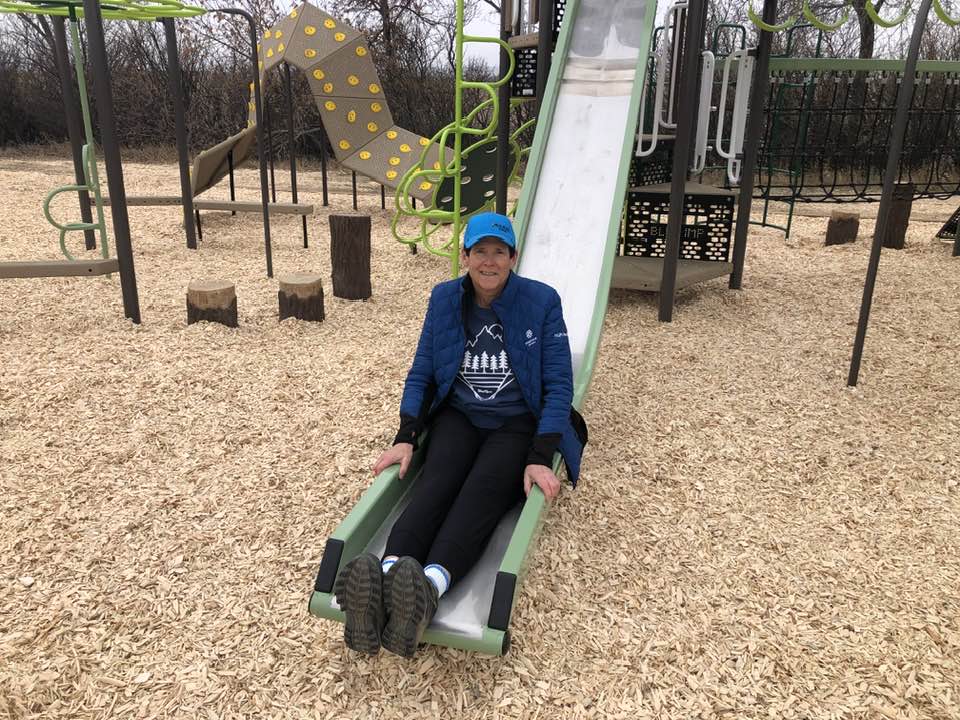 He says the new amenity will be great for community groups that use the hall for events, and provide a safe place for kids to recreate. It has accessible elements that allow for youngers with mobility issues and access for wheelchairs. The site has a woodchip base for safety.
Eskeland explains it has been about a year since the association began actively fundraising for the playground. They were successful in securing a Community Facility Enhancement grant (CFEP) grant for about $90,000 to help with construction.
The Association received support for the playground from Wheatland County and the Drumheller Rotary Club.
Eskeland says they are planning a grand opening for the park in the spring.