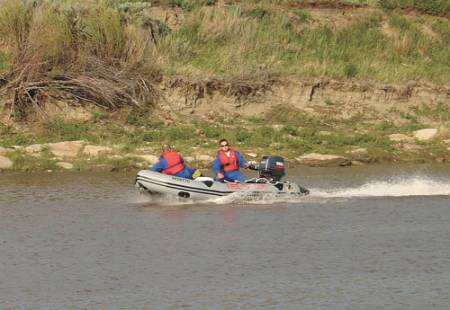 The Drumheller Fire Department took two area youths to safety after a rafting excursion on the Red Deer River hit some waves.
     On Sunday, June 13, shortly before 10 p.m. two males, ages 17 and 18, were reported missing. The last sighting was at about 5 p.m when the pair launched near the Morrin Bridge, with plans to tube to the Bleriot Ferry.
    The mother of one of the individuals received a text message indicating they were having difficulty and going to shore.
    No further communication was received, and any attempts to contact the two tubers failed.
    The Drumheller Fire Department was contacted, and launched their rescue boat and began a search of the water and shoreline. The operation was risky because of high water levels, the darkness and high amounts of debris floating in the river.
    The two were located along the river bank at about 2:20 a.m. and were unharmed.