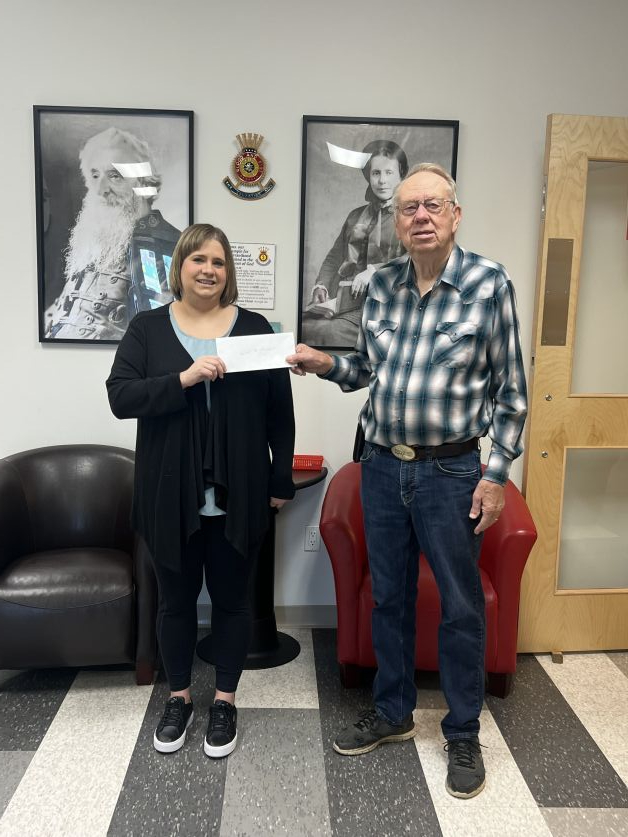 The Salvation Army in Drumheller is gearing up for its busiest time of the year and are seeking donations to fill the coffers and shelves of the local food bank, and volunteers to fill kettle shifts ahead of the holiday season.
One way The Salvation Army is hoping to fill its coffers is with the annual Red Bag Food Drive, which will be held on Thursday, November 30.
"We're going to start our kettle season on November 17. We're always looking for kettle volunteers," says Community and Family Services and Anti-Violence coordinator Amanda Courtenay.
The Salvation Army has been busy with donation drives for its food bank, including the annual Stuff the Bus which helped to raise over $3,800 between the barbecue fundraiser and kettle donations, and over 1,000 pounds of food.
Other organizations within the community have also shown their support.
Drumheller RCMP held its own Cram the Cruiser food drive event, and during the month of September the Saint Anthony's Church also held its own food drive which helped to raise 682 pounds of food, plus cash donations.
Those interested in picking up a two-hour volunteer shift manning the kettles starting November 17 are encouraged to reach out to The Salvation Army at 403-823-2215.
Volunteer drivers are also needed for the Red Bag Food Drive on November 30.
Currently, the food bank is asking those looking to donate food items to consider donating items such as soups, crackers, juice, fruit cups, and canned vegetables and meat.