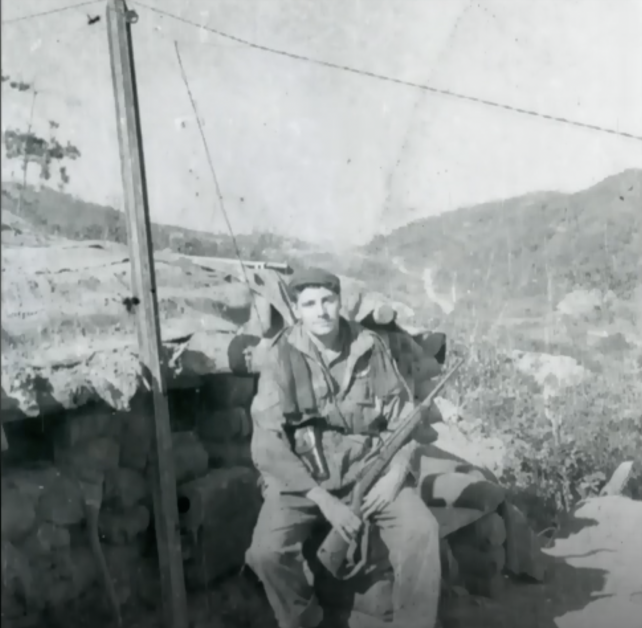 An unexpected find at a goodwill store in Calgary brought back to life the memory of a Drumheller-born veteran and his military career.
A Goodwill Store on McLeod Trail in Calgary happened upon a collection of military service medals among its donations, some going back as far as the First World War and as recent as the Korean War.
Some of these items belonged to Drumheller-born Berkley Albert James Franklin.
Franklin, often known as Bark or Badge, was born in Drumheller In February 1927. During World War II, he enlisted for the Pacific Force and joined the Second Battalion Princess Patricia's Canadian Light Infantry (PPCLI) at Currie Barracks in 1945. He served from January to June 1946 as part of the PPCLI Regimental Police at Shilo, Manitoba. His career continued, and he participated in exercises from Yukon to Fort St. John.
He served with PPCLI First and Third Battalions as Platoon Sergeant in Korea from 1952-1953, and was later promoted to Staff Sergeant and served with the First Battalion, D Company as Battalion Orderly Sergeant in Fort MacLeod, Germany from 1955-1957. He retired from the military in 1970 as Master Warrant Officer.
The medals have been donated to the PPCLI Museum at the Military Museums in Calgary.
Cpl. Andrew Mullett, manager at the PPCLI told CTV news, "It's just a piece of metal, but attached to these medals are stories and sacrifices that these men and women made for our country. This is definitely up there with the rarer donations. We now have about 50 donation items from Badge already, so these medals complete the set."
They are now on display at the Museum.
Some of the medals also belonged to Arthur Franklin of Manitoba who served in the First World War. Because the two soldiers share a last name, the Museum is researching as to whether they are relatives.