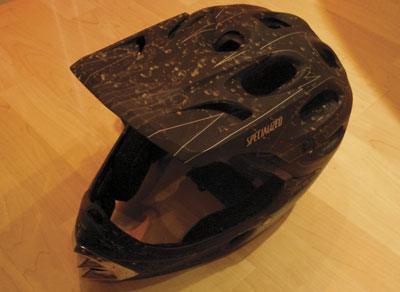 A woman who responded to a youngster in a bicycle accident says being prepared with proper equipment in case of an emergency is paramount for young people mountain bike riding.
Late in the afternoon, on Tuesday, September 15, Angeline Seeley was alerted at her home by a young man crying for help. It was the friend of another boy who had a bike accident. He was unconscious and bleeding from the face. She ran to the scene as she dialed 911. Badlands EMS was on the scene promptly to treat the boy. He was properly wearing a bike helmet at the time of the accident.
Seeley spent a portion of her life mountain biking with a professional team in Australia before settling in Drumheller, and understands that accidents do happen, and from what she saw in this case it was no fault of the rider. She praised Badlands EMS for their quick response, and the young boy who loudly called for help.
"I'd like to praise the little boy's courage for calling out loudly for help… because time is of essence in the event of a head injury," she said.
She says all bikers should prepare for the unknown, and have the right tools and equipment at their disposal. One item she feels could have made a difference in this case a full-faced helmet.
"I figure if he was wearing a full face helmet, he would have had his injuries, but they wouldn't have been as serious," she said.
Seeley praised the young man for properly wearing his helmet, as she has seen numerous riders often leave their helmet unbuckled.
She has sourced out a number of local businesses that carry full-faced helmets at a reasonable price, including Canadian Tire, The Sports Room Source for Sports and Badlands Choppers.
"I used to ride with professional riders in Australia, and when they were doing downhill riding they wore full-faced mountain bike helmet or motocross helmets."
"You can get these for less than $100, and to protect these kids faces, it is so worth it," she said.
She says two other tools that are important, especially for mountain biking, are a first aid kit and a cell phone. She adds that precision of describing your location if there is an emergency is important to facilitate responders.
"We had people on scene in about three minutes," she said.
Seeley has since contacted Riverside Value Drug Mart and they have agreed to put up a Safety and First Aid Display.