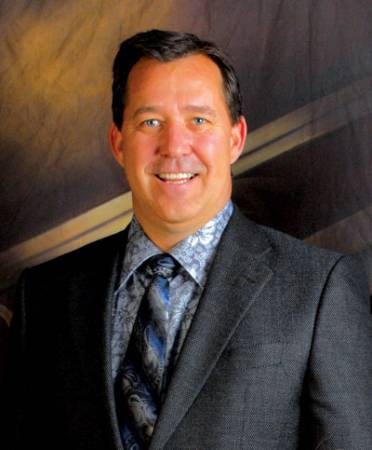 Drumheller's Darwin Durnie has been presented with a Leadership Award from the Alberta Public Works Association  (AWPA) for his distinguished service and excellence  in public works.
    Durnie received the award at the APWA  Conference at the Wednesday night gala in Red Deer on October 7.
    "I was very pleased and surprised to be honoured by the receipt of this award at the banquet on Wednesday night at the GALA. One does not get into this game seeking awards and it is great to be recognized by my peers for efforts made on their behalf," Durnie said.
     According to the nomination, Darwin's passion for public works stems from his desire to create strong, healthy communities. Darwin has been in the public works industry for over 25 years and his resume is marked with a number of successful projects and initiatives that have all had a drastic impact on a number of Alberta's communities. Darwin's more notable accomplishments include his work with the Town of Drumheller, his committee work - serving in a number of high profile positions with the American and Canadian Public Works Associations, and his work with the Alberta Public Works Association. Darwin's innovative leadership style has been the driving force for a number of North American initiatives that have enhanced the profile and efficacy of the public works industry across North America.
    Currently he is serving as past president on the APWA Executive and is working as a Registered Engineering Technologist for Stantec in Red Deer.
    "I firmly believe that you get out of an organization what you put into it and the myriad contacts I have made over the years are testament to that. Thanks again all - as I would not have received this without the collective of all of you. The mentors and coaches I have had over the last 25 years in the business have taught me a lot and paved the way forward for me to always remember to help the new members be their best in our industry," he said.