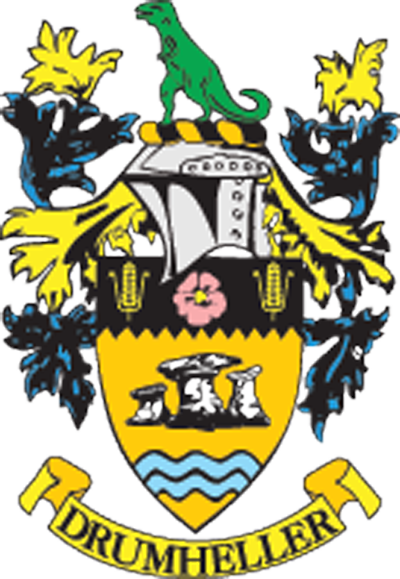 Council Overview
Information from Drumheller
Committee of the Whole Council Meeting
Monday, November 16, 2020
Councillor Tom Zarski chaired Monday night's Committee of the Whole Meeting. On behalf of council, he wished condolences to Mayor Heather Colberg and her entire family for the loss of her father, John Kohut.
***
Bill Wulff presented on the Valley Bus Society. It is a not for profit society and offers a dial a bus service and medical charter, which are subsidized by the town of Drumheller. Senior outing charter and retail charter are not subsidized and charged at a cost-plus rate. The Town of Drumheller subsidy makes up about 40 per cent of its operations budget. Neighbouring municipalities have assisted in capital purchases, but not with operations, and it also receives funding from casinos, contributing about $14,000 annually. The Valley Bus Society was awarded the Premier's Council Award in 2018. Valley Bus transports about 10,000-13,000 passengers annually, and there are about 100-150 charters per year. Salaries make up about 64 percent of their budget, and 32 per cent are vehicle-related costs. Only about 4 per cent of its budget is for office expense. COVID-19 has hit the service hard as its riders are part of the hardest hit segment of the population.
***
CAO Darryl Drohomerski provided an update on the proposed scatter garden at the cemetery. They are updating the bylaw to allow for its creation, and to provide guidelines and rates. It is planned to be placed adjacent to the columbarium, with a gazebo area, and a wall for memorial plaques. They are expecting construction to begin in the spring.
***
Director of Protective Services, Greg Peters, provided an update on COVID-19. Numbers are continuing to rise. As of Monday evening, there are 25 active cases in Drumheller and one death. Drumheller continues to be classified as an enhanced status. The province is not keeping up to contact tracing, and they are planning on hiring more people to provide that service. Councillor Kristyne DeMott expressed that the council should be considering making masks mandatory. Community Development and Social Planning manager, April Harrison, says the group planning holiday events are in contact with public health and following guidelines.
***
CAO Drohomerski presented his quarterly report. It includes work on access and other agreements for its civic solar project. Intermunicipal Collaboration Frameworks have been submitted to Municipal Affairs. The town is working with its solicitors to develop a plan using existing bylaws to deal with derelict buildings. They have been reviewing service levels and will be bringing forward those measurements in the near future. A considerable amount of time has been taken working on reopening facilities. They hired a development officer in training, and have engaged a recruitment agency to work on recruiting for a couple of difficult to fill positions.
***
Communications officer Erica Crocker provided her quarterly update. The town completed its rebranding and launch. A new website is being developed and BoxClever of Edmonton was awarded the project. They are working on developing new Town App guidelines and is expected to be presented in the fourth quarter of this year.
***
April Harrison provided the quarterly update for the Community and Social Planning Department. The community counselling program has a waitlist and grant applications have been submitted requesting funding to supports the increased demand. A community events coordinator has been hired. The Good Food Box Food program has been reinstituted. The Hot Meals Program has distributed 691 meals.
***
Manager of Recreation Art and Culture, Darren Goldlthorpe, presented his quarterly report. Administration will be monitoring usage at the town's facilities for trends and opportunities. COVID layoffs and staff tasks being reassigned have delayed the facility condition assessment, however, they have received a grant to conduct an energy audit. This has been completed and has the potential for more grant funding for engineering and implementation. The Heritage Arts and Culture Board has been halted, however, it continues to have funds to distribute through the Arts and Culture Grant. This department has also been busy with facility relaunch. The main goal is to operate facilities in a safe fashion for employees and patrons.
***
Council went into a closed session to discuss flood mitigation projects.
Complete minutes from council meetings can be found at
www.drumheller.ca once they have been adopted.