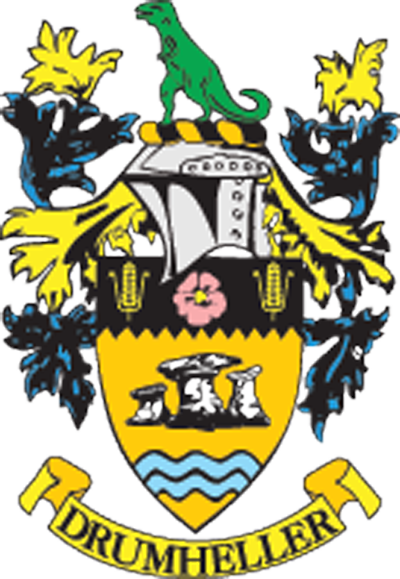 Council Overview
Information from Drumheller Town Council
Regular Council Meeting
Monday, May 17, 2021
Mayor Colberg opened the meeting by recognizing AHS Health Philanthropy Month, a time to recognize foundations such as the Drumheller and Area Health Foundation that help to fund projects to enhance health care.
***
Mayor Colberg recognized May 16-22 as the 61st National Public Works Week. She also noted the May 25 Committee of the Whole Meeting is cancelled.
***
Council approved the minutes of the May 10, 2021, Regular Council Meeting.
***
Council welcomed Koren McDougald, president of the Friends of DVSS Society. This is a group that raises funds to enhance the DVSS school community. It is requesting a Community Assistance Grant of $17,000 for the resurfacing of outdoor courts at DVSS. This is well used for basketball, tennis, and pickleball. The group has applied for a Community Facility Enhancement Grant and the Friends of DVSS is also contributing funds.
***
Chief Resiliency and Flood Mitigation Officer Darwin Durnie provided an update. They continue to work with the province to have the Red Deer River as a mitigated flow. The design work is nearing completion and they have been field-checking some of the designs. Flood season is upon the valley, and they continue to monitor the conditions. They are working on a small dike in Rosedale, as well as Dike D from Schumacher's Corner to the Aquaplex. They have been removing trees, and have completed additional bird and other animal sweeps to make sure if there is disturbance, it is done within the regulations. They continued to engage with affected and adjacent landowners.
***
Director of Infrastructure Services David Brett and Utility manager Bill Adams reported on the Town's Lead Management Plan. The Town is coming up with a plan to deal with potential lead in drinking water. Health Canada changed lead limits in municipal drinking water in March 2019, and Alberta Environment implemented a lead management program requirement for distribution system testing. Now testing has to be done at the point of use rather than at the treatment plant. The Town and utility department is to have a plan created by the end of 2021, and initial testing will be to establish a baseline assessment of the situation.
***
Director of Protective Services Greg Peters gave a brief COVID-19 update. As of Monday, there were 19 local cases below the threshold of 30 for further restrictions. Premier Jason Kenney and Chief Medical Officer of Health Deena Hinshaw provided an update to Albertans on Monday, May 17. There were 721 new cases in the province, the lowest in a few weeks, but the positivity rate was still 10.7 percent. Kenney said today there are more people in Alberta Hospital ICU than ever in recorded history. Dr. Hinshaw noted the risk in rural areas is the same as in metropolitan areas.
***
Council held a Public Hearing for Bylaw 09.21, a revised Fireworks Bylaw. There were no in-person submissions. There was one written submission from Perry Logan, president of the Canadian National Fireworks Association. The revised bylaw takes into account suggestions from the public and council including putting more onus on the fireworks consumer than the retailer or the Town, and remove permit fees for consumer fireworks.