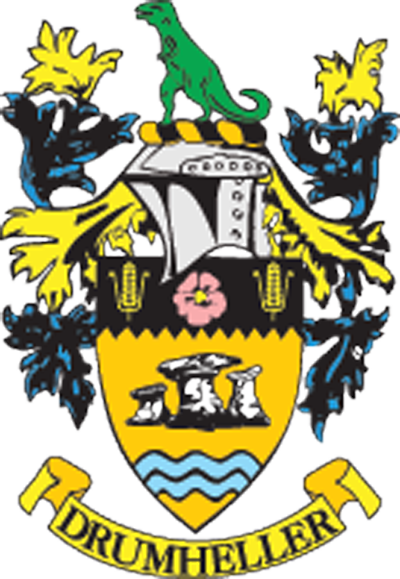 Council Overview
Information from Drumheller Town Council Committee of the Whole Meeting
Monday, September 12, 2022
Mayor Heather Colberg opened the Committee of the Whole meeting and made several opening announcements.
The Legion will be holding a farewell parade in honour of Queen Elizabeth II on Monday, September 19 starting at 10:30 a.m. at the Cenotaph.
There will be tree carving at the plaza and car boot sale on Saturday, September 17.
***
Chief Administrative Officer (CAO) Darryl Drohomerski presented the Committee with the Drumheller Public Library bylaws for council comment and review. He explained, although the library is its own entity, under the Libraries Act, the municipality may disallow a bylaw passed by a municipal board.
Following discussions and some concerns around portions of the bylaw, the Committee requested Councillor Stephanie Price to invite members of the library board to attend a future meeting to provide further information prior to council giving its consent for the board to pass the bylaw.
***
Flood Mitigation Program project director Deighen Blakely gave an update on the program and its plans over the coming months.
Preliminary designs have been completed for the Nacmine, Michichi Creek West (Dike A), East Rosedale, and East Coulee berms. Construction is underway on the Midland, Willow Estates, and Newcastle Berms; there are some outstanding land acquisitions pending for the Newcastle project, and some tree clearing is still being completed on the Willow Estates project.
One-on-one meetings with impacted landowners are underway for the Hospital Dike Extension and North Drumheller Michichi Creek (Dike B) projects. Ms. Blakely noted a tender package has also been prepared for the Dike B project.
The Downtown Dike D project was originally tendered in spring 2022, but the project was put on hold for rescoping as the bids came in well over the approved budgeted amount. A community information session will be held on Tuesday, September 20 to gather input for the project, and a new tender package is anticipated to be prepared for release in spring 2023.
So far, the program has purchased 16 out of 27 properties targeted for buyout as they are unable to be protected by flood mitigation. A total of $4,592,500 has been spent so far on land purchases, and an additional $1,771,000 on reclamation costs; it is estimated the total buyout will cost $8,499,000.
Construction work is expected to continue over the fall until spring 2023 on the Midland, Newcastle, Grove Plaza and Willow Estates berms; redesign work on the other berms continues and it is expected tender packages will be ready for these projects by spring 2023 with construction to begin over summer and fall 2023. It is anticipated a Request for Tender will be submitted to landscape and replant shrubs and trees in spring 2023, with planting being carried out over the fall.
***
Manager of Community Development and Social Planning (CDSP) April Harrison presented the Committee with recommended updates and amendments to the Recreation Fee Assistance Policy. The program began in 2016 and was previously updated in 2021. Since then, CDSP and Recreation departments have identified other points of clarification or amendments to make the policy consistent with its intent to offer a tiered cost reduction for membership at the Town's recreation facilities.
Administration was provided direction to revise the Recreation Fee Assistance policy with the recommended changes and bring a draft policy back to a future council meeting for council's consideration.
Complete minutes from council meetings can be found on
www.drumheller.ca once they have been adopted.