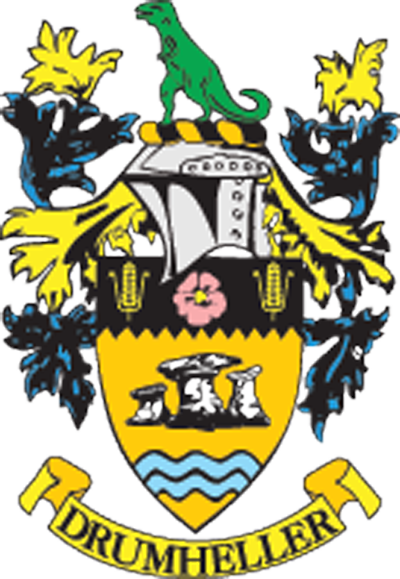 Council Overview
Information from Drumheller Town Council Regular Council Meeting
Monday, May 2, 2022
Mayor Heather Colberg opened the meeting and announced the scheduled May 9 Committee of the Whole meeting will instead be a regular council meeting.
Councillor Stephanie Price was also sworn in as Deputy Mayor for the months of May and June 2022.
***
Director of Protective Services Greg Peters and Communications officer Erica Crocker gave a presentation on emergency preparedness for Emergency Preparedness Week, May 1 to 7. Each person should have a kit with enough medication, food, and water for 72-hours in the event of emergencies or evacuation; the kit can also include important documents, cash, children's books or toys, ropes, tarps, or other survival equipment and gear.
Additional information about Emergency Preparedness Week and the 72-hour kit can be found on the Town of Drumheller website.
***
Leon Pfeiffer with RSM Canada presented council with the audited financial statements for the Town of Drumheller and the Drumheller Resiliency and Flood Mitigation Office (DRFMO) ending December 31, 2021. The finalized financial statements are expected to be released this week and a clean audit report was found.
Mr. Pfeiffer shared, as funding for the DRFMO is from grants and other revenues, it is imperative this is reported correctly; however, no significant errors or discrepancies were found in the financial statements and the audit did not find any evidence of improper or questionable payments or actions, and he was confident to say there was no fraud during the 2021 period.
In 2021, the Town showed $22.3 million in net financial assets and a total accumulated surplus of some $175 million.
Following this report, Director of Corporate Finance Mauricio Reyes presented council with a request to accept the audited financial statement report for the Town and DRFMO as presented; council accepted the presentation as information.
***
Mr. Reyes presented council with the 2022 Tax Rate Bylaw and requested all three readings be held during the meeting. He noted the 2022 Operating budgets were previously approved on April 11 which included a 2.1 per cent increase to the municipal tax requisition and this bylaw is a simple housekeeping item to allow administration to levy these taxes.
The municipal mill rate for residential properties will increase from 11.85663 in 2021 to 12.10984 in 2022, while the non-residential mill rate will increase to 19.15279, compared to 18.73769 in 2021.
Some $12.4 million, which includes the provincial education requisition and the Drumheller and District Seniors Foundation (DDSF), will be collected; $9.15 million of this will be municipal requisitions.
Council unanimously consented to give all three readings and passed the 2022 Tax Rate Bylaw.
***
Chief Administrative Officer (CAO) Darryl Drohomerski presented council with a request to amend the fees and schedules which council adopted earlier this year. There was an error in the fee for the Central Alberta Assessment Review Board (CAARB) where the fee was increased to $200; this fee is legislated as $50.
Council approved the presented amendments to the fees and schedules.
***
CAO Drohomerski presented council with a Council Code of Conduct review. This is a required review at the beginning of each term and is expected to be brought forward in June for approval.
Council briefly explained in-camera or closed sessions, and how council works together to provide response to email correspondence to all members of council.
***
Manager of Economic Development Reg Johnston presented council with a request for direction on the multi-unit rental rate under the Drumheller Residential Incentive Program policy. Iin February 2022, Mr. Johnston was asked to bring the policy back to council for further discussion.
Based on feedback from the Drumheller Housing Administration (DHA), it was recommended to increase the maximum rental limit under the policy from a proposed $850 per month. Based on current market rent evaluations, rental costs range from $700 for a one bedroom to $1,000 for a four bedroom dwelling.
Drumheller's current rental vacancy rate is below one per cent and rising construction costs could see this increase further as shelter costs increased by some 6.6 per cent year over year according to the Canada Consumer Price Index (CPI); this has been the fastest pace since August 1983.
***
Council moved to a closed session to discuss Land Transfer Agreements under FOIP 24, advice from officials and adjourned the meeting.
Complete minutes from council meetings can be found on www.drumheller.ca once they have been adopted.