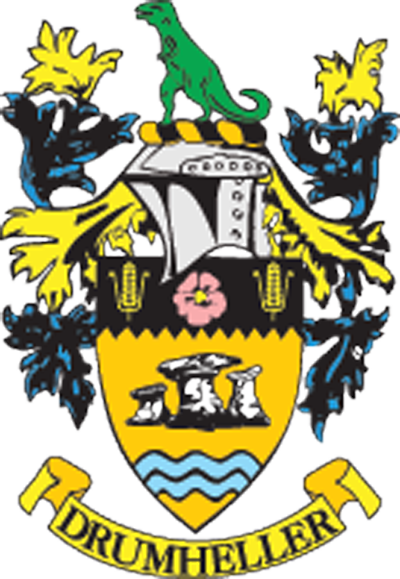 Council Overview
Information from Drumheller Town Regular Council Meeting
Monday, January 24, 2022
Mayor Heather Colberg opened the meeting and thanked the public for providing input with the Downtown Dike D engagement.
She noted council has been receiving letters from concerned citizens about Alberta Health Services ambulance shortages and shared there is a local standing committee involved who are working to address this issue; those interested in writing a letter can contact Bob Sheddy.
***
Director of Corporate Financial Services Mauricio Reyes presented 2022 Capital Budget and 10-year Capital Plan; this was previously presented during the Committee of the Whole meeting on Monday, January 17 and is being brought forward for consideration and approval.
There is a total of 43 capital projects proposed in the 2022 Capital Budget totalling $10.7 million to maintain or enhance current service levels. Some of these projects will be completed in coordination with Flood Mitigation projects, though are not part of the Flood Mitigation program.
Council adopted the 2022 Capital Budget and 10-year Capital Plan as presented.
***
Mr. Reyes presented the Provincial Education Requisition Credit (PERC); this is a provincial tax credit the Town applied for on January 13 due to uncollected taxes on which the Education Requisition was already paid to the province. Along with the PERC, the Town has also applied to claim the uncollected tax amounts as a separate application. These required approval from council.
***
Flood Mitigation project director Deighen Blakely presented an updated Land Acquisition Policy to council and requested direction as the Flood Mitigation Office is still pending correspondence from the province on the proposed changes.
This was originally brought before council for approval in January 2020 and encompasses the buyout of properties for flood mitigation works or properties in the flood plain. The policy was originally two separate documents-policy and procedure-and has been reduced to one document to provide additional clarity.
Some job titles within the original document, such as the Chief Resiliency and Flood Mitigation Officer, required updating to reflect the recent change in the Flood Mitigation Office's management team.
To date, some $5.4 million has been spent of the allotted $20 million grant for land acquisitions to the end of October 2021-this includes some $4.7 million in purchasing a total of 11 properties and an additional $668,000 on administrative fees for legal, appraisal, and land agent fees.
Council noted within this policy both the Government of Canada and the Alberta Government have made contingencies regarding how properties acquired under the flood mitigation program can be used-as Environmental Reserve or as natural infrastructure such as dikes; lands acquired cannot be used to build other residential buildings, campgrounds, or unnatural infrastructure like walls, bridges, or concrete barriers.
It was also noted properties acquired by the flood mitigation program are bought out at the most recent appraisal year at the higher of the appraised or assessed value; landowners can also hire their own appraiser.
Ms. Blakely will bring forward a Request for Decision before council in February.
***
Director of Protective Services Greg Peters presented council with the Remedial Properties and Derelict Buildings policy. This policy works in conjunction with the Community Standards Bylaw and outlines the steps the Town can undertake to address derelict buildings and remedial properties in the valley.
***
Council was presented with the fourth-quarter strategic priorities from the various departments including CAO Darryl Drohomerski, Director of Infrastructure Services Dave Brett, manager of Recreation, Arts, and Culture Darren Goldthorpe, and Drumheller RCMP Staff Sergeant Ed Bourque.
Communications officer Erica Crocker was unavailable and will present her Q4 reports to council at the next council meeting.
***
Council moved to a closed session to receive advice from officials regarding Flood Mitigation activities and adjourned the meeting.
Complete minutes from council meetings can be found on www.drumheller.ca once they have been adopted.