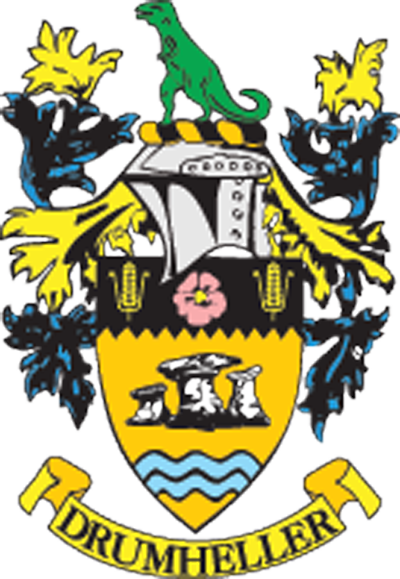 Council Overview
Information from Drumheller Town Council Regular Council Meeting
Monday, September 20
Mayor Heather Colberg opened the meeting by announcing the September 27 meeting will be cancelled. She also announced there are two flood mitigation Virtual Question and Answer sessions on Wednesday, September 22 from 5:30 p.m. to 7 p.m. and Friday, September 24 from 1 p.m. to 2:30 p.m.
***
Council Approved the Minutes of the September 13 Regular Council Meeting.
***
Travel Drumheller vice-chair Dr. Sarah Newstead appeared as a delegation for Travel Drumheller. The presentation reported on its Executive Director Pilot Program. The objective was to create a sustainable staffing and funding Model For Travel Drumheller. Last year they introduced the pilot program, with performance indicators that include expanding Travel Drumheller's funding diversity, retaining its Destination Marketing Fund partnerships in Drumheller, promotion of its tourism guide, and complete its annual reports, marketing plan, and strategic plan.
***
Council directed administration to appoint Deighen Blakely, P.Eng, of Kerr Wood Leidal Associates Ltd, as the new Flood Project Director for the approximate annual amount of $576,000 excluding GST.
On June 30, 2021, a request for qualifications was posted, and the town received two submissions. Due to the limited and undesirable submissions, the Town decided to cancel the RFQ and reissue a proposal request to a select group of consultants to provide a Project Director to oversee management and coordination of the Flood Program until completion in 2025.
They received bids from three firms including Kerr Wood Leidel Associates, Stantec Consulting, and Nobilitas Consulting. Using ranking criteria they narrowed the list. Interim DRFMO Project Director, Mark Steffler recommended to Kerr Wood Leidal Associates.
***
Director of Protective Services Greg Peters provided a COVID-19. Last week the Province declared a State of Public Health Emergency. The introduced new temporary measures, and the Restrictions Exemption Program whereby residents can download a proof of vaccination card to access services. Council discussed why the town decided to not use the Restrictions Exemption Program for town facilities and directed the administration to further explore using the program.
***
Council passed third reading of Bylaw 04.21, the Council and Committee Meeting Procedures Bylaw. This Bylaw shall govern all meetings of Council, public hearings, and any other meetings as may be directed by Council including Council Committees and their members established and governed by policy or bylaw approved by Council unless permission has been granted to them to establish their own bylaws and procedures.
***
Council passed first and second reading to 21-21, the CAO bylaw. This bylaw better reflects the current responsibilities of the CAO and was last updated in 1998.
***
Council appointed Keith Hodgson and Sharon Clark to the Intermunicipal Subdivision and Development Appeal Board, and Denise Lines, Libby Vant, and Linda Taylor as certified clerks. The Town of Drumheller recently passed the Intermunicipal Subdivision and Development Appeal Board Bylaw, which provides the town with the resources and support of the Palliser Regional Partners for appeal hearings.
***
Council allocated $20,000 from operating surplus to begin engineering work to develop preliminary and detailed design, along with construction budget estimate to build a new women's change room, and flooring upgrades. Further, council also allocated $150,000 from the capital reserves to immediately begin construction and $40,000 from operating surplus for a rental of temporary locker room space.
***
Council adopted the Recreation Fee Assistance Policy C-07-21 and directs Community Development and Social Planning to provide financial support of up to $30,000 to recreation in support of this program until 2022. Qualifying individuals or families could receive a 50 per cent to 90 per cent discount on a full membership at the BCF, as well as a $100-200 credit towards classes and programs.
Complete minutes from council meetings can be found on
www.drumheller.ca once they have been adopted.