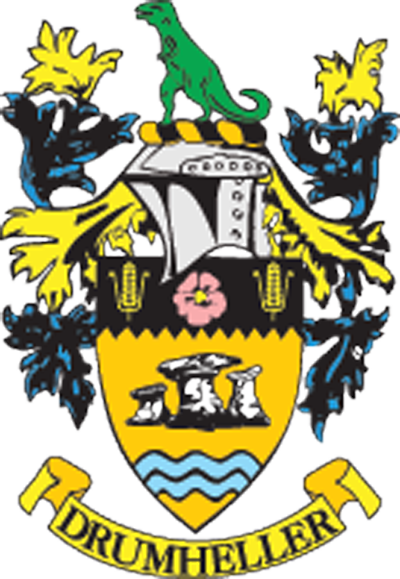 Council Overview
Information from Drumheller Town Regular Council Meeting
Monday, August 9, 2021
Council adopted the minutes from the July 12 and July 26 Regular Council Meetings.
***
Staff Sergeant Ed Bourque and Corporal Gerald Sherk of the Drumheller RCMP provided an update. Currently, the RCMP have14 officers, with one more transferring, and two new officers arriving to make it a full complement. . He outlined work the department has been doing on its community priorities, including crime reduction, community engagement, and violence. Overall, crime was down in 2020 when compared to 2019. There are some emerging trends. April to June year-over-year (2020-2021) increase in Person Crimes was primarily driven by Assault (129%, from 24 - 32). April to June year-over-year (2020-2021) increase in Total Criminal Code driven by Fail to Comply & Breaches (110%, from 16 - 21).
***
Council passed first and second reading of Bylaw 17.21, the Intermunicipal Subdivision and Development Appeal Board Bylaw. The town has a Subdivision Appeal Board (SDAB), and all members of an SDAB need to be trained, and they are certified for three years. The SDAB hearings are infrequent, and some are members reluctant to pursue the training. Palliser is recommending an Intermunicipal Board, allowing a larger pool of potential members, and allow certified members a better opportunity to use their training. The town will attempt to recruit more members before they give third reading to the bylaw.
***
Council passed a motion that Council delegates authority to Administration to negotiate and enter into an agreement with a service provider for the provision of Assessment Review Board Services for a trial period of not less than two years. CAO Darryl Drohomerski explained it is also a very rarely used board. In 2011 Palliser Regional Municipal Services passed bylaws to create a joint board, however, it was never formed. Drumheller and Palliser have contacted the Red Deer Central Alberta Review Board (RARB) about becoming a member, and are waiting for a response.
***
Council passed first reading to Bylaw16.20, the Land Use Bylaw. Council passed the bylaw in December 2020. It was identified at the time there would be 3, 6, and 12-month reviews of the bylaw to ensure the intent of the changes were correct, correct omissions and revise the document as necessary. There are a number of changes including clerical errors and maps as well as provision for items such as billboards and bench advertising, breweries. Council scheduled a public hearing for August 23. Council also passed a motion to delegate administration to correct draftings and clerical errors as they are identified by the developing authority,
***
Mark Steffler, interim flood mitigation project director provided an update on the flood mitigation project. They have received just two submissions for their Request for Proposal for a Flood Mitigation management team. He says he has begun to talk to firms regarding hiring a project director for the role. They will be putting out a request for proposal for the new position. Last week Steffler met with representatives of the Town of High River and Rockyview County to observe their flood program and experience. Design works is still progressing. This week they met with the federal government to go over the claims they have made so far and what they would like to see included in the claims.
***
Director of Protective Services Greg Peter provided his quarterly reports. They continue work on derelict and vacant properties policy, the possibility of adding a compliance officer position as well as a bylaw staff capacity review. There is a review being conducted by an external party to decide which is the most efficient and feasible path moving forward for Fire Code Inspections.
***
Director of Corporate Services Mauricio Reyes provided his quarterly report. Town's revenues were 4.2 percent lower than budget corresponding to the same period, due to COVID-19 and the low-interest investment environment. Expenses are also down, about, 4.4 per cent. The town is trending to have a small operating surplus at year-end. Council has so far been successful in securing $1,194,250 in grant funding.
***
Director of Infrastructure Service Dave Brett provided a quarterly report. The Rotary Park fountain is up and running, with more repairs to take place in the fall. Design work is being completed on Bridge 11 on the Wayne Road and they will be doing public consultation in the near future. They were unable to secure a contractor to carry out the work at the scatter garden, so town staff has been undertaking the work. They have retained a contractor to do a full safety review of the accesses to the town's lift stations and pump stations. Asbestos abatement is underway at the old hospital and they expect to carry out demolition later this year.
***
Manager of Recreation, Arts and Culture, Darren Goldthorpe, presented a quarterly report. The Dragons were unable to run their spring program because of COVID, so the ice was taken out. The ice has since been reinstalled and programs are underway. The Aquaplex opened for the season, with the outdoor pool opening on May 28 and the indoor pool opening on June 21. The BCF has been open continually since June 21, but not to full hours. They have made some progress filling employment vacancies.
***
Community Development Coordinator Heather Carlson presented the quarterly report for Community Development and Social Planning. Strategic priorities include poverty reduction, community service hub, community Access Pass, and Inclusive Communities Programming Framework.
Complete minutes from council meetings can be found on
www.drumheller.ca once they have been adopted.