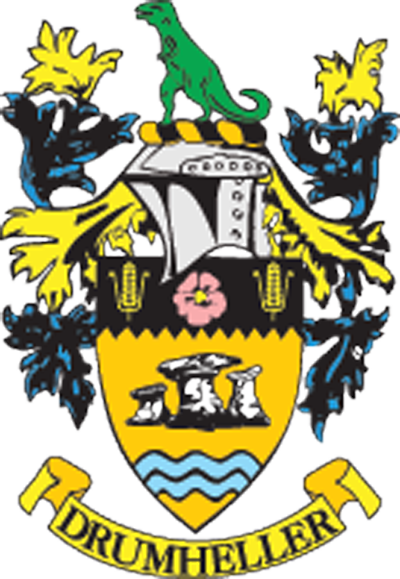 Council Overview
Information from Drumheller Town
Council Meeting
Monday, May 25, 2020
Dry Canyon Collectables was presented the Cindy Amos Tourism Champion Award by Shelley Rymal of Canadian Badlands.
***
Mayor Heather Colberg proclaimed June 1-7 as Seniors Week in Drumheller and June 1 as Correctional Services of Canada Appreciation Week and granted it Freedom of the Town.
***
Council adopted the minutes from May 11 Regular Council Meeting and the May 11 and May 19 Special Council Meetings.
***
CAO Darryl Drohomerski provided an explanation of the State of Local Emergency(SOLE) to clear up miscommunication on what SOLE is. He explained that declaring SOLE creates powers including, but not restricted to, acquiring or using personal property, controlling or prohibiting travel, evacuation, entering buildings without warrant, demolition or removing trees, crops or structures, fixing prices, and conscripting people. Currently there are 64 municipalities in Alberta that are currently under SOLEs. He says the province is still under a Public Health Emergency and currently Alberta is on Stage 1 of a three-stage relaunch program. Extending the Town of Drumheller's SOLE reduces the need for weekly procedural renewal during the pandemic and provides the ability to reinstate control measures rapidly if conditions change. It does not mean that local businesses are closed.
Councillor Lisa Hansen Zacharuk expressed that she would like to see the barricades removed and to abandon the SOLE, because of concerns that it may be driving business away from the community and social and mental health of the community. Councillor Fred Makowecki agreed and wondered how to balance standing up our defenses to COVID and also being welcoming to visitors. Councillor Kristyne DeMott and Tony Lacher also agreed it is time to lift the SOLE and barricades. Councillor Jay Garbutt disagreed stating the community is nowhere near the end of the crisis. A SOLE is not unique or the sole cause for fatigue over measures. A SOLE brings heightened awareness and also gives the municipality the authority to enforce orders, and noted these decisions should be made based on science, not on feeling. Councillor Tom Zariski congratulated and thanked the staff and contractors in the EOC. He noted that he is a senior and as Chair of the Drumheller and District Senior Foundation he represents a group who are at a greater risk. He feels a SOLE allows the community to react swiftly and COVID-10 still poses a real threat.
Council agreed to keep the SOLE in place, but review it weekly, and will begin to remove the road closure signs.
***
Council also discussed reopening playgrounds and recreation facilities. They are planning to have all outdoor recreation facilities open by Saturday May 30 by noon. There will still be signage and encourage users to follow safety protocols. See story on www.drumhellermail.com.
***
Council approved a Request for Direction to waive rental for an emergency shelter space. They are working with the Big Country Antiviolence Association,the Drumheller Housing Authority and the Rotary Club to prepare a suite to use as an emergency shelter.
***
Council approved a Request for Decision to abate ice rental fees for the 2020-2021 Drumheller Dragons season and to phase in ice rental fees over the next four years, at a cost of $66,2291.50. Economic Development manager Sean Wallace in the request noted a conservative estimate of economic gains for the community due to the presence of the Drumheller Dragons is, at minimum, $1 million annually. See story on www.drumhellermail.com.
Complete minutes from council meetings can be found at
www.drumheller.ca once they have been adopted.