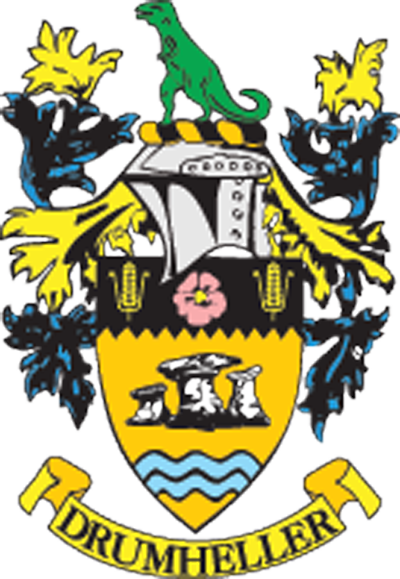 Council Notes
Drumheller Town Council
Committee of the Whole Meeting
Monday, January 14, 2019
Council and administration presented their quarterly reports on December 31.
***
CAO Darryl Drohomerski presented his report for both the CAO office and infrastructure services. Drumheller was approved to move forward on the final phase of flood mitigation. The former ski hill will not be available for a toboggan hill and other options will be researched. The strategic business plan was approved by council and work priorities will be provided to council. A new bylaw regarding off-site levies was recommended. A draft bylaw of the tourism corridor bylaw has been reviewed by stakeholders and will be presented to council in February. Hiring of an infrastructure services director and economic development manager will be completed by the end of January and the development officer position has been filled and will start January 21.
***
Director of Corporate Services Barb Miller presented her report. Property tax notices were issued totalling over $11 million. This is made up of about $8.7 million requisitioned by the town, $2.7 million through the Alberta School Foundation Fund, and over $500,000 requisitioned by the senior foundation. So far 96 per cent of taxes have been collected. Tax arrears public auction date is set for January 25.
***
Director of Protective Services Greg Peters presented his report. Work continues on the Tourism Corridor and Community Standards Bylaw, both of which will be presented again to council in January and February respectively. Work on a fenced dog park in Newcastle will commence in the spring. A municipal emergency plan is being worked on this year.
***
Arts, Culture, and Recreation manager Darren Goldthorpe presented his report, which included statistics and usage of the Badlands Community Facility and Aquaplex. Work is being done to find a location for a toboggan hill. Work is being done on mapping a local heritage walking tour. Alberta Culture Days in September has been given up by previous committee members and the committee is looking to plan and organize for 2019 but they require funding.
***
Family and Community Supports Services coordinator April Harrison presented her report. A community counselling program has been utilized. A poverty reduction strategy was being worked on and it has recommended to join a provincial network to reduce costs. Out of school youth programming is being investigated and grants have been submitted. A welcoming newcomers program is being developed. Funding for an events coordinator is being requested in the operating budget.
***
Mayor and council entered their quarterly reports for information.
***
Council and administration discussed cost savings efforts designed to meet a 5 per cent operating budget cut. Arts, Culture, and Recreation manager Darren Goldthorpe brought forward a number of suggestions regarding low impact service cuts for his department. This included modifying the hours of the outdoor pool and the Badlands Community Facility. Public Works operations manager Kevin Blanchett suggested changes to the fountain at Rotary Park that may realize further savings.
***
Director of Corporate Services Barb Miller sought direction from Council on recommendations from the remuneration task force. Council gave direction to bring forward a number of recommendations, contingent on this year's budget.