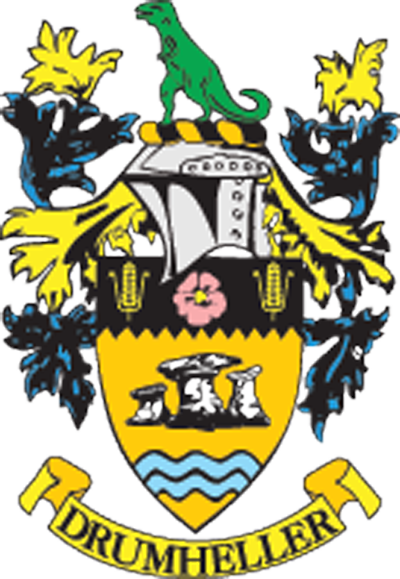 Council Notes
Drumheller Town Council
Regular Council Meeting
Monday, October 29, 2018
Council held their annual organizational meeting. Council passed all readings of Bylaw 15.18 being a bylaw to create a subdivision and development appeal board. Appointed to the Subdivision and Development Appeal Board are Keith Hodgson, Karen Bertamini, and Eileen Lefley.
Council passed all three readings of Bylaw 12.18, being a bylaw to establish the Economic Development Advisory Committee under its new name, eliminate an appointment from Starland County, and establish new terms of membership to include 5 members at large. Council then appointed Jason Martin and Nick Peeler and the reappointment of Summer Manca for a one year term.
Council made a motion to appoint Jessica Burylo to the Heritage, Arts, and Culture Committee.
Council approved the reappointment of Scott Kuntz to the Municipal Planning Commission.
Council approved the reappointment of Colin Jensen, Don Ostergard, and Peter Cardamone to the Airport Commission.
Council approved the reappointment of Larry Coney and appointments of Kalon Sykes, Don Loro, and Keith Hodgson to the Police Committee.
Council approved the reappointment of Vanessa Page to the Drumheller Housing Administration for a three year term.
Council approved the reappointment of Vanessa Page and the appointment of Samantha Haddon to the Drumheller Library Board.
***
Mayor Heather Colberg made a proclamation declaring November as Prevention of Family Violence Month in Drumheller.
***
Councillor Lisa Hansen-Zacharuk was sworn in as deputy mayor for the months of November and December.
***
Council heard first reading of Land Use Bylaw 10.08 Section 56, "Home Occupations." A permit issued to a home occupation no longer needs to be renewed each year if there are no changes to the conduct of the home occupation, if the occupation description or any conditions imposed by the permit. Councillor Hansen-Zacharuk said she has regularly heard complaints from individuals running home occupations and says they will welcome the change. A public hearing will be held in the future.
***
Councillor Fred Makowecki reported on both the Tax Incentive program and the downtown building paint palette discussions. Councillor Makowecki brought recommendations from the Tax Incentive Board which recommended ways the town could use tax incentives to attract businesses to Drumheller. Councillors Jay Garbutt, Tom Zariski, and Tony Lacher expressed their approval in moving forward on creating incentives for new businesses.
Councillor Makowecki made a motion to direct administration to look at the report and come to the next council meeting for a draft bylaw for these recommendations.
Councillor Makowecki asked for clarification on bringing recommendations on a downtown building paint palette. At a previous meeting, the Economic Development Committee
was given direction to create a colour scheme to be used by downtown businesses. Councillor Hansen-Zacharuk also asked for clarification of the origin of the idea and if downtown businesses had been consulted. She also recommended if the idea moves forward that a bylaw should created to enforce a colour scheme. Councillor Garbutt suggested an open house with businesses may be helpful. Mayor Heather Colberg said the idea originated with her based on a few businesses in town asking for recommendations of colours to paint their buildings. She said the idea was not to create a bylaw but to have a selection of suggested colours to create a sense of uniformity downtown.
***
Councillor Makowecki requested the director of corporate services look into what a 5 per cent reduction in the operating budget would look like for the town, in preparation of preliminary budget discussions at future council meetings. Councillor Hansen-Zacharuk said this administration has received a number of 'asks' from the community ahead of 2019 budget discussions and voiced concern over not meeting these of the budget is reduced.
***
Council went in camera to discussed land matters.