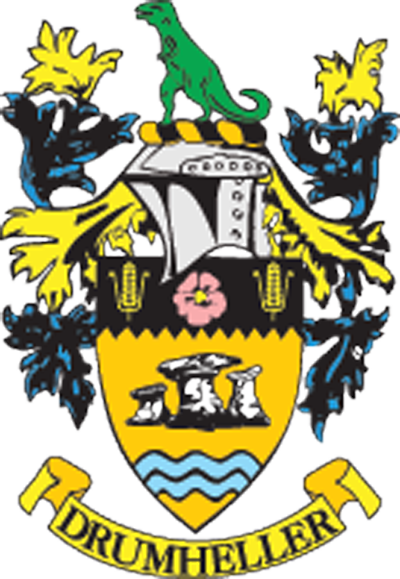 Council Notes
Regular Council Meeting of Tuesday, February 21, 2017
Patrick Kolafa was sworn in as Deputy Mayor for the months of March and April, 2017.
******
Judy Quintin-Arvidson of community services addresses council about Wear Pink day to bring awareness to bullying, Wednesday, February 22.
******
Council held a Public Hearing to consider re-designating the land use of a lot in East Coulee from the existing Urban Transition District to a Suburban Community Residential District. Palliser Regional Municipal Services made a presentation that outlined the objectives and policies in regards to re-zoning this land.
******
Council approved its utility supported operating budget which shows a deficit of $306,350.
******
Council then moved onto the approval of 2017 Tax Supported Operating Budget. Motion was carried to approve the 2017 Operating Budget with a 0% increase to property taxes with a transfer of approximately $120,000 from accumulated surplus.
******
Councillor Jay Garbutt brought forward three topics not discussed yet during the meeting. This was to direct some of the Town's accumulated surplus for Hope College, to contract services for Economic Development and for a theming program for the valley.
******
Council moved onto discussions regarding adopting the proposed Capital Plan. The Capital Budget was accepted by council. The Capital Plan calls for new project funding of $13,495,474, including $7.43 million for flood mitigation projects.
******
Second and third readings of the Water and Wastewater bylaw were completed. The Water and Wastewater Bylaw is a bylaw regulating and providing for the terms, conditions, rates, and charges for the supply and use of water services and wastewater services provided by the Town of Drumheller.
******
Council accepted the renewal of the safety policy already in place.
******
Director of Infrastructure Services, Darryl Drohomerski, addressed council about the snow removal and ice control strategy. Drohomerski highlighted some changes to the strategy, which included areas where roads had been extended and where the amount of traffic has increased. Council motioned to approve this updated strategy. Council then accepted the strategy.
******
Director of Corporate Services, Barbara Miller, spoke to council about the 2016 year end, Reserve Account Balances. Council approved the reallocation of $2,642,445.32 of unrestricted reserves to restricted reserve in order to ensure that reserve balances have adequate balances to fund 2017 capital budget. This decision was able to keep property taxes from increasing and to keep the budget balanced for 2017.
******
Council accepted the amendment to the bylaw regarding lot in East Coulee that was earlier discussed during the Public Hearing.