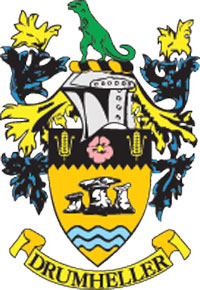 Council Notes
Regular Town Council Meeting of Monday, Jan. 23, 2017
At the January 23 Council Meeting Mayor Terry Yemen welcomed Rick Strankman, Wildrose MLA for Drumheller and Settler, to the Town of Drumheller Council Meeting.
•••
Councillor Sharel Shoff made a motion to amend a land bylaw for the zoning of a lot in East Coulee. This amendment is to change the lot from urban transition district to suburban community residential district. This motion was passed by council.
•••
CAO Ray Romanetz went over the Town of Drumheller strategic business plan for 2017. Councillor Lisa Hansen-Zacharuk made a motion to accept the business plan. The motion was passed.
Councillor Jay Garbutt noted that the CAO succession plan was not included and council discussed implementing it into the business plan for 2017.
2017 corporate priorities for council include; flood mitigation, offsite levy bylaw, economic development function and readiness strategy, celebration of Canada 150 scope and budget, downtown streetscape and beautification for the Valley of a whole, and Rosedale industrial park prospectus.
Some organizational improvements included in the plan are for the media releases of town stories, citizen drop-in time with the Mayor and Deputy Mayor, and the budget strategy messaging to include the public more within the working of the town.
Paul Salvatore, Director of Community Services, replied to Councillor Lisa Hansen-Zacharuk's question about the planned banners for Canada's 150 by saying they just received proofs back for banners that will be going up. Mr. Salvatore said they are still talking about the budget for the 150 and what events they will have throughout the year. Salvatore said the budget for the Canada 150 is a separate budget from the Canada Day budget and will have its own funding. Councillor Tom Zariski added they are advertising for the community to get involved in the process of coming up with ways to celebrate the 150 within the community of Drumheller.
•••
Director of Infrastructure Services, Darryl Drohomerski, gave an update on GFL environmental solid waste collection and their new contract as Drumheller's solid waste collection. Huxted had the contract for the last 13 years and so far it has been a smooth transition. Mr. Drohomerski said there might be a bit of congestion over the transition for the next two weeks as GFL brings bins into place before they start their regular pick ups February 6. Councillor Patrick Kolafa asked if this will affect the current pick up schedule. Mr. Drohomerski said there would be no change for at least a year.
•••
Director of Corporate Services, Barb Miller gave an update on the utility accounts that are in serious arrears. Ms. Miller stated there were approximately 90 accounts in considerable arrears, which have been deemed uncollectible. These accounts are all currently with collection agencies. Ms. Miller proposed these accounts, a total of $21,787.73, be written off against the bad debt allowance.
According to Ms. Miller, the accounts in arrears are largely from rental properties. Council discussed a bylaw that only residential owners can have accounts to avoid this from happening. Since the town's current utility bylaw does not restrict account holders to property owners only, administration is not able to take full advantage of the authority to mitigate loss from bad debt of utilities granted to municipalities through the MGA specifically for this purpose.
Councillor Kolafa motioned to have this put against the allowance of bad debt and the motion was carried.
Councillor Garbutt asked Ms. Miller to clarify these bad accounts are still with collection agencies and they will still be pursuing the collection of these accounts.
•••
Mayor Yemen gave an update about The Canadian Badlands meeting that took place in Brooks recently. According to Mayor Yemen, during the meeting an app called On This Spot was discussed and Mayor Yemen thought it could have great potential within Drumheller. Mayor Yemen discussed the different projects that Canadian Badlands has on the go such as; Geosites, winter projects, birding, ice fishing derbies, grassland nationalists, music festivals in all the small venues around the badlands, sports council, 2018 Canadian Badlands Tourism Conference to be held in Brooks, and pheasant hunts.
Mayor Yemen said many communities such as Stettler, Taber, and now Rosemary hold pheasant hunts annually. Mayor Yemen said he would like to see this happen in Drumheller. It is held in the winter and would boost hotel stays during the season. Mayor Yemen suggested Council consider finding someone to help organize a pheasant hunt for next year.
•••
Council meeting was then turned over to in-camera matters.