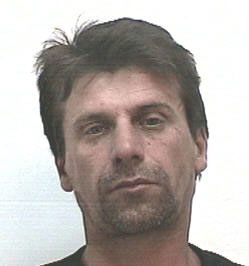 A man wanted as a suspect in a kidnapping in Calgary was taken into custody Friday evening.

At around 6 p.m. February 25, members of the  Alberta Law Enforcement Response Team (ALERT), took John Dionne into custody at a residence in Linden. He was wanted on Canada wide warrants following a suspected kidnapping at Deerfoot Mall Thursday night.
    In October of 2010 inSide Drumheller reported the RCMP had warned area residents of the release of John Dionne, a 42-year-old with a history of sexual offenses against females ranging from 10 to 42 years of age.
    On Thursday, February 24, at about 6:30 p.m., a man purporting to be a police officer approached a 10-year-old girl at Deerfoot Mall. The man accused her of shoplifting, and the girl initially went with the man. She became suspicious and began to question the individual. He picked her up and carried her to an awaiting minivan.
    The van was driven by the man north of Calgary, and was stopped by RCMP for a speeding ticket on Highway 567. The van carried on, and then stopped at a McDonald's Restaurant in Airdrie and the child was released. The girl called 911 and was subsequently taken to the Alberta Children's Hospital for a precautionary check.
        Dionne is described as 5'9" tall, 170 pounds, with brown hair and blue eyes. He has a tattoo of two dragons on his upper right arm.