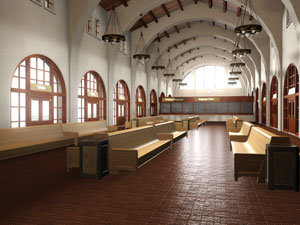 In its second year of operation, the MAX Campus College of New Media and Animation is holding an open house February 11 to showcase the artistic talents of its growing student population.

    "Things are going really well with the campus," says marketing coordinator Taryn Tappen. "Enrollment is growing."
    From 1-4 p.m. on February 11, a prospective student geared open house will allow those interested (to RSVP to register,) with the $75 registration fee being waived that day only.
    Participants can meet instructors, see students at work, view career opportunities and learn of financial aid assistance offered at the school.
    The school currently has an in-class population of 12 budding artists, but the campus hopes to double enrollment every year. MAX Campus will be moving into a bigger location next year, although exact details were not readily available.
    For the first time this coming semester, the 2D Animation program will be offered.
    "It's kind of like the first step,  you get your skills in the 2D traditional, then move into the 3D art," says Tappen.
    MAX Campus is Drumheller's first post-secondary institute, and the only school of its kind teaching specialized animation in southern Alberta. The courses, offered in-class or on-line, consist of New Media & Graphic Arts, 2D Classical Animation, 3D Animation, Visual Effects, and Game Development.
    To RSVP to the open house, contact the campus at 403-823-6291.