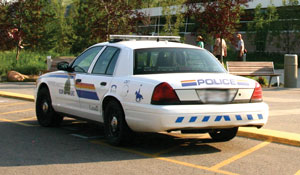 On January 30 at 7:40 p.m., snowmobilers riding along the Red Deer River, west of Big Valley reported finding an abandoned truck and a dead body nearby.
    The Stettler RCMP Detachment investigated with the assistance of personnel from the Major Crime Unit and Forensic Identification Unit.
    The deceased is an unidentified male.  At this preliminary stage, foul play has been ruled out. 
    The investigation into the cause of death and identity of the deceased continues under the direction of the Provincial
Medical Examiner's Office of Calgary.