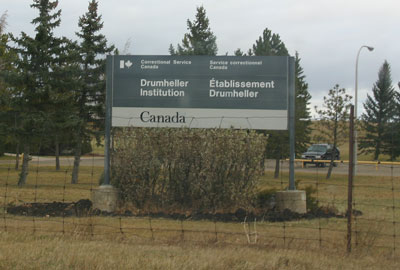 Drumheller RCMP are investigating an assault that left one inmate unconscious and led to the Drumheller Institution being locked down last week.
 On Tuesday, October 20 at about 8:30 p.m. the RCMP attended to the Drumheller Institution following a complaint of an assault.
    One inmate was found unconscious outside the exercise area. He had several injuries to his face and head area. He was immediately transported to the Drumheller Health Centre and then to a hospital in Calgary via ambulance.
    The Drumheller Institution went under a lockdown to facilitate investigations by the RCMP and Corrections Service Canada.
    As of Thursday October 22, the inmate was reported as being in serious but stable condition.
    The investigation to identify the assailant and the motive for the assault  continues. The inmate had arrived at the institution the same day he was assaulted.
    Investigators believe this assault may be related to other incidents at other facilities.