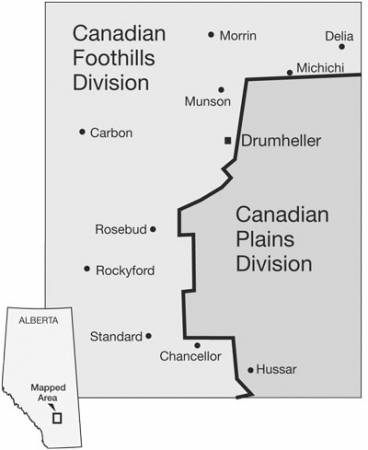 Last week EnCana announced at its Calgary headquarters that it is proceeding with its planned split more than a year after it was first announced.
    In May of 2008, EnCana, one of Canada's leading North American unconventional natural gas and integrated oil companies, announced it would be splitting its operations, with one focusing on natural gas, while the other to pursue its oil interests. In October of last year, the company decided to revise its organization and "delayed seeking shareholder and court approval for the transaction until clear signs of stability returned to the financial markets."
    On Thursday, September 10, it was announced it would proceed with the split. EnCana will now be the name of its gas enterprise.
    It is described as being "a pure-play natural gas company focused on the development of unconventional resources in North America" with a "diversified portfolio of prolific shale and other gas resource plays in key basins stretching from northeast British Columbia to Louisiana."
    Cenovus will be its oil operations, described as "A premier integrated oil company focused on enhanced oil recovery supported by established oil and gas plays."
    "We believe the conditions are now favourable to proceed with the split. Equity and debt markets have improved significantly with debt financing available at reasonable cost.  Global and national economic indicators suggest that the world's economies are showing promising signs of recovery. As well, the strategic rationale for creating two leading energy companies remains as sound as ever – the conversion of one leading unconventional resource company into two independent, premium entities unlocks greater long-term shareholder value from industry-leading North American energy assets," said Randy Eresman, EnCana's President & Chief Executive Officer in a press release.
    According to Luigi Vescarelli, community relations advisor for EnCana in Drumheller, the split in the area will proceed as it was mapped previously.
    "With the Drumheller region it is unique in that it includes some EnCana land that will go to the gas company (EnCana), and some that will go to the integrated oil company Cenovus Energy Inc," he said. "That means both of the new companies will be operating in the Drumheller area. The two new companies will be split along the same lines as EnCana's current Canadian Foothills and Canadian Plains Divisions."
    He says the operations in Drumheller will continue as they currently are, it will just be under two new companies.
"Staff currently working for EnCana are expected to continue in their positions," he said.
    Another component of EnCana that will not change according to Vescarelli is its investment in the community. Recently EnCana jumped on board as a supporter of the Badlands Community Facility. It has also been a support of dozens of community organizations; from softball teams to Rosebud Theatre.
    "All commitments made by EnCana (i.e. community investment programs) will be honoured," he said.
    The proposed closing date of the transaction is slated for November 30, 2009. This is dependent on two-thirds shareholder approval and regularity approvals.
    For each share of EnCana held by shareholders, they will receive one in EnCana (Gas Co.) and one in Cenovus.