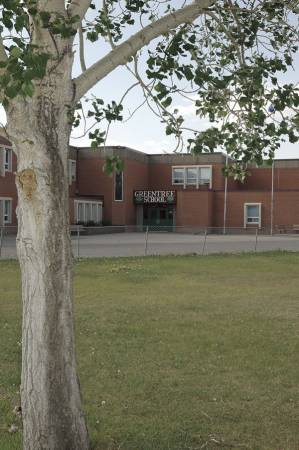 Greentree Elementary School won't be seeing the modular daycare facility that was hoped to be set in time for next school year, after support from the town was not received for Golden Hills School Division.
Golden Hills and Greentree School were excited at the prospect of a modular daycare centre would be placed on the school's land, but council had not agreed to support the facility in time for the May 22 deadline.
"We didn't get an extension," Ron Kenworthy, chair of Golden Hills School Division says. "We did not get any response from the town in time to do anything, so we proceeded with an application for Acme."
"Basically we had to proceed, because if we didn't, we would have lost everything."
"We thought we had a good chance this year, because there weren't that many people applying."
It could be harder next year, Kenworthy says, but it does give Golden Hills a chance to line up an operator for next year.
Kenworthy and Don Hartman of Golden Hills School Division presented their proposal to council on May 19, asking council for support to hold an interim operators license until a full-time daycare operator could be found.
Councillor Blaine McDonald had said at the meeting that although a daycare would be good for the community, there is no reason for the town to be an operator.
Councillor Karen Bertamini had said it was not a municipal responsibility, and Golden Hills could take a year to do research, gather information, and also noted the projected $7,500 to $9,000 monthly loss.
Greentree had received support from 45 of 106 families indicating they'd use the daycare facility, in a mailed out survey conducted last month.
The facility is valued at $200,000, which would be covered by grants applied for by Golden Hills, with Greentree only obligated to provide hook-up fees for the facility.
"Of course it's disappointing, but although it is disappointing we respect the town's decision because they would have had to sign on as an operator, and they saw some risk in that," Kenworthy said.