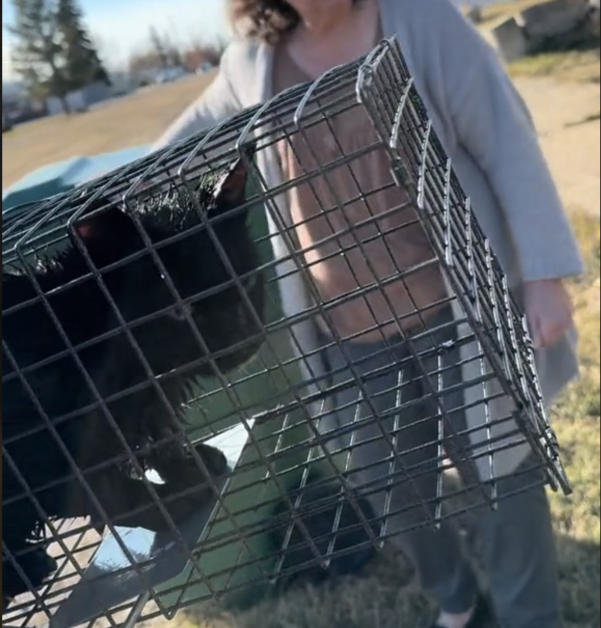 The Village of Big Valley is trending on social media platforms after a video, which was originally posted on TikTok, went viral over the weekend and has prompted investigation by Stettler RCMP into alleged animal abuse.
The video, which was originally posted on Friday, November 10, has amassed 1.9 million views and over 14,500 comments, and has also prompted multiple reports to RCMP, with one concerned caller coming from as far away as Florida.
"RCMP are aware and have received multiple reports following the TikTok video," shares RCMP public information officer Corporal Troy Savinkoff.
In the video a woman can be seen confronting a man while a cat meows in the background before the camera pans to show a wet, black cat in a live trap cage.
The cameraman alleges in the video the man being confronted previously killed the cameraman's cats.
Many of the comments on the video have given the name of the man being confronted, and Cpl. Savinkoff acknowledges these types of cases often "bring forth strong emotions" from both the public and RCMP. However, he cautions people to "let the criminal process take place."
"It's important to know we have one investigation on the go," Cpl. Savinkoff says.
A follow up video posted by the cameraman shows the cat in good health, dried off and enjoying some pets in a garage; according to the post, the cat has been dubbed Dog.
Stettler RCMP are taking the helm of the investigation as the village falls within their jurisdiction.
The investigation is ongoing and no charges have been laid at this time.