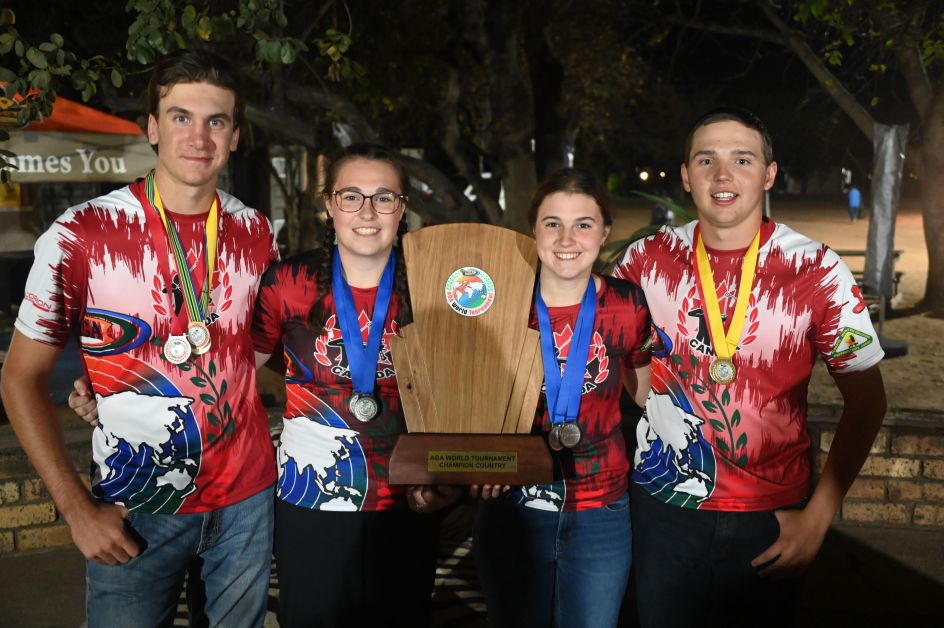 A team of archers from Prairie Land Public School Division excelled at an archery tournament in South Africa.
The Mail reported in its July 26th edition that Holly and Natalie Karg of JC Charyk School in Hanna, and Vance Laughlin of Youngstown and Sean Murphy of Altario were travelling to South Africa for an international tournament.
They were part of a Canadian contingent of three teams sent from Canada. There were adult, junior and development categories. Vance Laughlin and Sean Murphy were on the Junior Team and Holly and Natalie Karg were on the Development Team.
The Junior Team won Gold in Bullseye and Bronze in 3D. Vance placed 3rd for Junior boys 3D and 3rd for Junior boys Overall Champion.
The Development Team won Silver in both Bullseye and 3D Holly was 2nd for Development female Overall Champion.